Send Surveys with ActiveCampaign
How to send surveys with ActiveCampaign?
If you want to collect customer feedback with NPS or CSAT surveys using ActiveCampaign, you've come to the right place. Refiner is a customer feedback solution that integrates nicely with ActiveCampaign.
Sending NPS surveys with ActiveCampaign and Refiner is easy. In a nutshell, Refiner provides you with a code snippet for your survey which you'll use in an existing ActiveCampaign email template.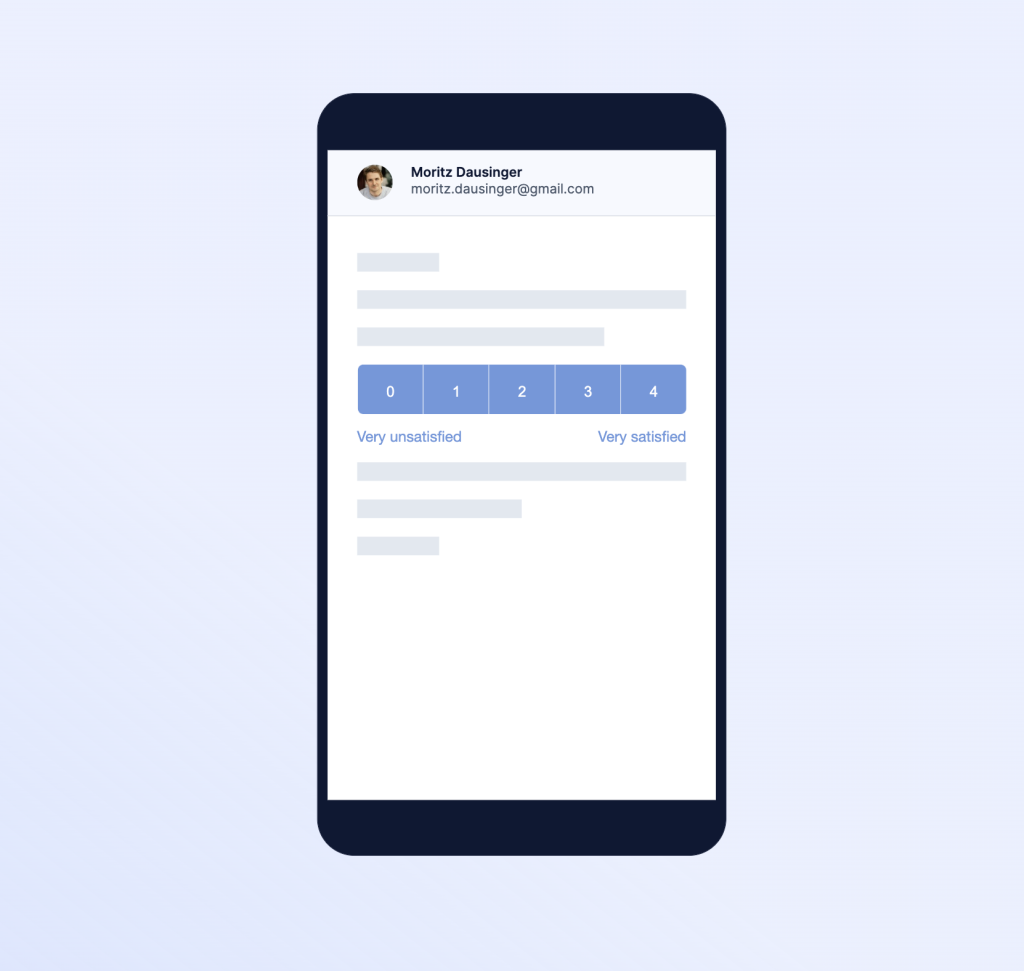 The first question of your survey will appear right inside your email. When a recipient clicks on the a response option, they'll land on a dedicated survey page.
Refiner collects data right from the first click of the user which will ensure high response rates.
Generate your Survey Embed Code for ActiveCampaign
When building your survey with Refiner, navigate to the "Embed Code" tab and choose ActiveCampaign from the list of supported providers.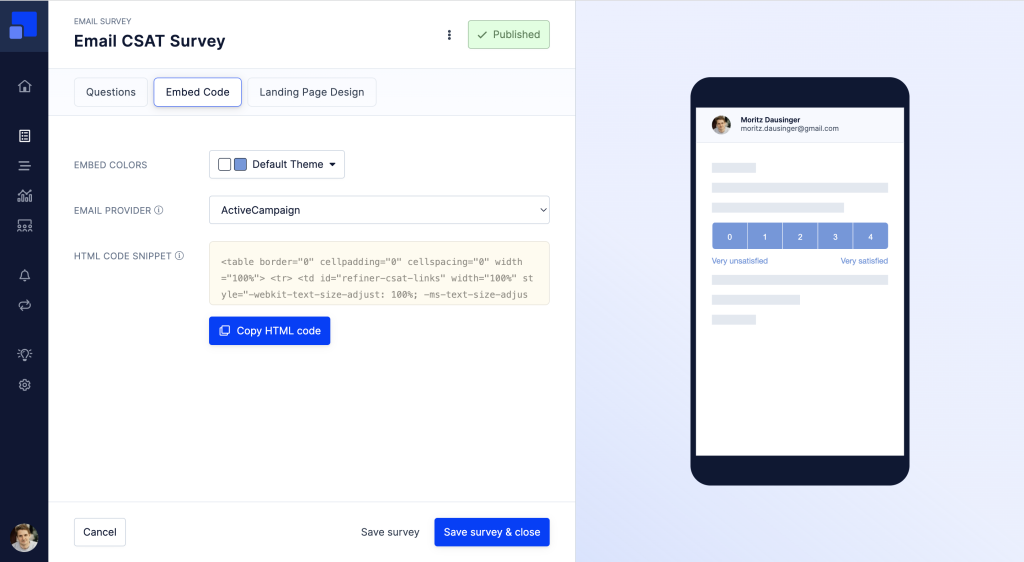 You can choose to customize the colors of your survey so that it fits nicely with your email template in ActiveCampaign.
On the right side of the screen you'll find a quick preview of your survey. As you can see, the first question of your survey will be rendered right inside your email.
Finally, click on "Copy HTML code" to copy the embed code into your clipbloard.
Embed Survey in ActiveCampaign Email
You can use your survey embed code in any Custom HTML email in ActiveCampaign. When editing your HTML email in ActiveCampaign, paste your survey code in your template.
The survey embed code provided by Refiner already includes Personalization Tags to make sure you survey respondents are correctly identified.