Launch a survey ad-hoc with our JavaScript client
While our "Page visit" and "Time delay" do a great job for most of our customers, there are some use cases for which launching a survey "ad-hoc" makes sense.
One popular scenario for this trigger method would be permanent "Feedback" button inside your app. Whenever a user clicks on this button, a survey is launched allowing them to send in their feedback.
To launch a survey at a specific moment, you need to execute the "showForm" method of our JavaScript client.
You'll find the JavaScript command in the settings of your survey when switching the Trigger Method to "Manual" as shown in the screenshot below.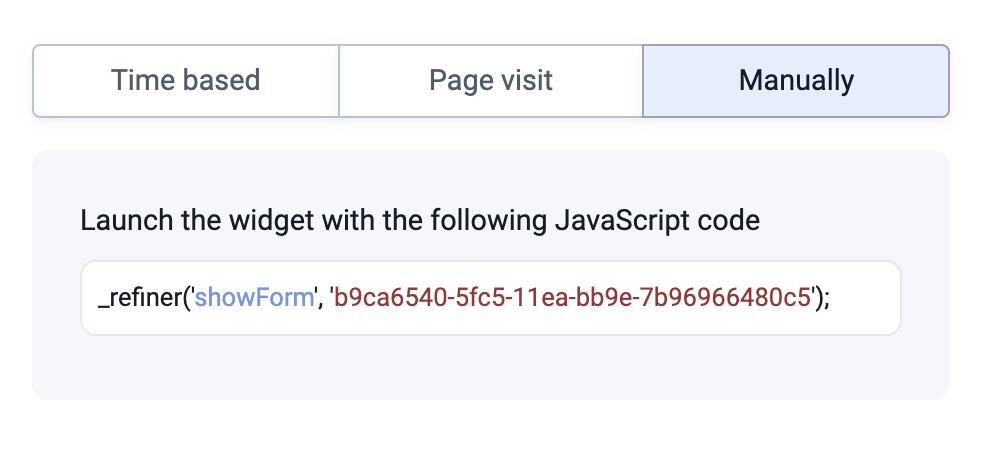 The command shown above works for all installation methods, except if you are using our NPM package. Please refer to the documentation of the NPM package for the right syntax.