Define a target audience with user segments
Refiner comes equipped with a powerful segmentation engine that sits at the heart of our solution. Amongst other use-cases (e.g. analyzing your survey responses), user segments are a great way to target a specific group of your users.
Why you want to create target audiences
Surveying all users is a great if you are interesting in what ALL your users think, and not just a specific group. If you are just getting started, surveying all your users is probably the right option for you.
There are however many use cases where reducing your audiences to a specific group of users makes sense.
Here are some examples when targeting only a small group of users makes sense:
Ask new users how they first heard about you
Ask long time users what they value most about your service
Ask customers on a high tier plan which missing features they would like to see implement first
…
The list goes on. Let's see how you can create user segments to target a specific set of users.
How to create an audience segment
1/ Navigate to the "User Segments" section in your Refiner Dashboard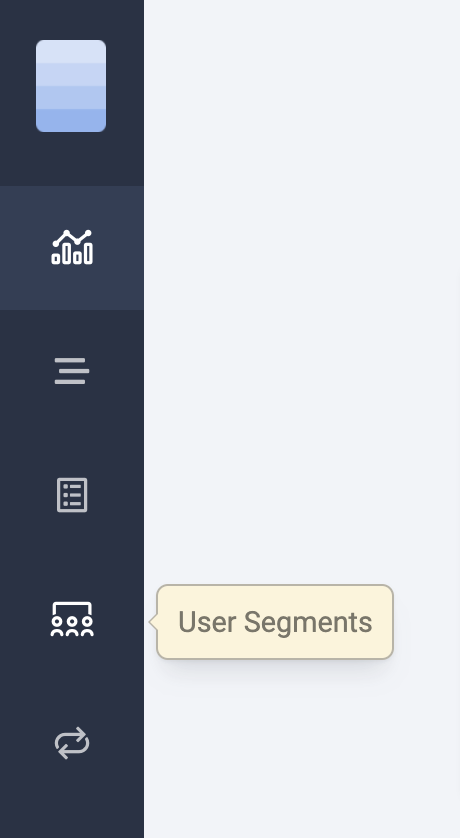 2/ Click on "Create New Segment"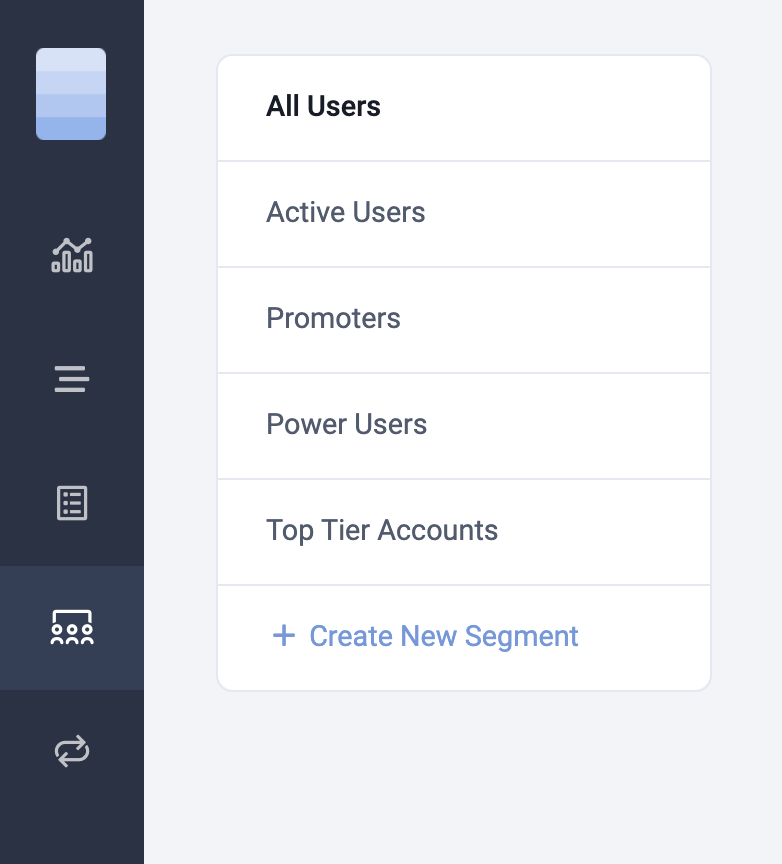 3/ Add as many filters as need to describe your audience
4/ Go back to the survey where you want to use this audience and set the target audience to your new user segment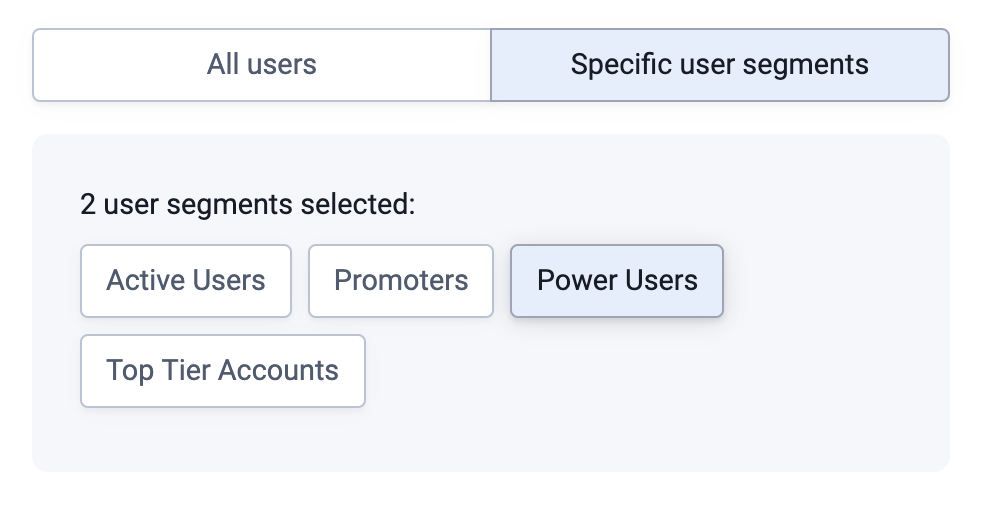 Save your survey and you are done!
Your survey will now only be shown to users that match your newly created segment.