We just opened early access to our brand new Dashboard! The new Dashboard was developed from scratch and has been in the making for quite some time. We couldn't be more more happy to finally hand out access and get feedback from early adopters.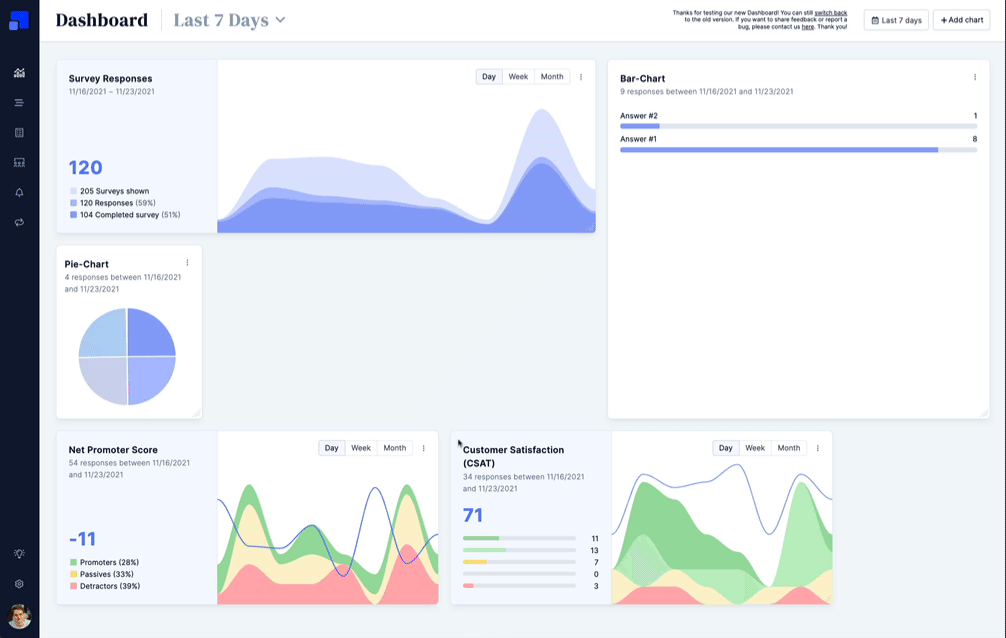 The new Dashboard comes packed with a ton of features that will make the analysis of your survey responses much easier and faster. You can create multiple dashboards and freely place charts on each of them. For each chart you can choose which data should be displayed and where it should appear on the Dashboard.
The following chart types are currently supported by our new Dashboard:
Survey Responses Overview
Bar Charts
Pie Charts
NPS Timeline Charts
CSAT timeline charts
More chart types will follow.
If you want to try it out, all you need to do is to click on "Access new version" in the top right of our current Dashboard.