The Survey Responses page got a major upgrade which makes it much easier to navigate through your most recent survey responses. The update includes a couple of new filter options and a brand new sidebar where you can find all list filters in one place.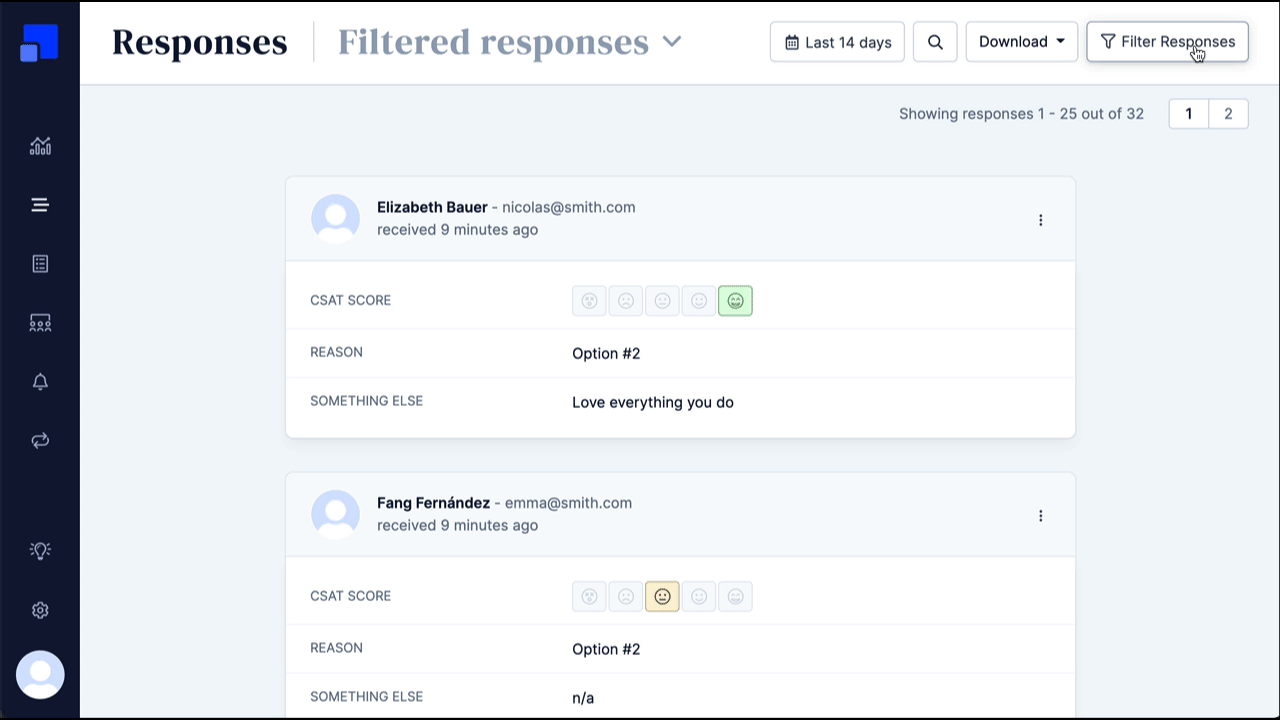 You can now show survey responses matching any possible combination of the following filters:
Responses from users matching certain segments
Responses from users that are not matching specific segments
Responses coming from specific surveys
Completed and partial responses, as well as dismissed survey views
Find survey responses by User ID, email address, or the user's name
Filter survey responses by date
All filters in the Survey Response list also apply when downloading survey responses as CSV or Excel file.