It is now possible to choose on which mobile platform you want to launch a specific survey. You can choose to launch a survey for users on iOS, Android, or both platform.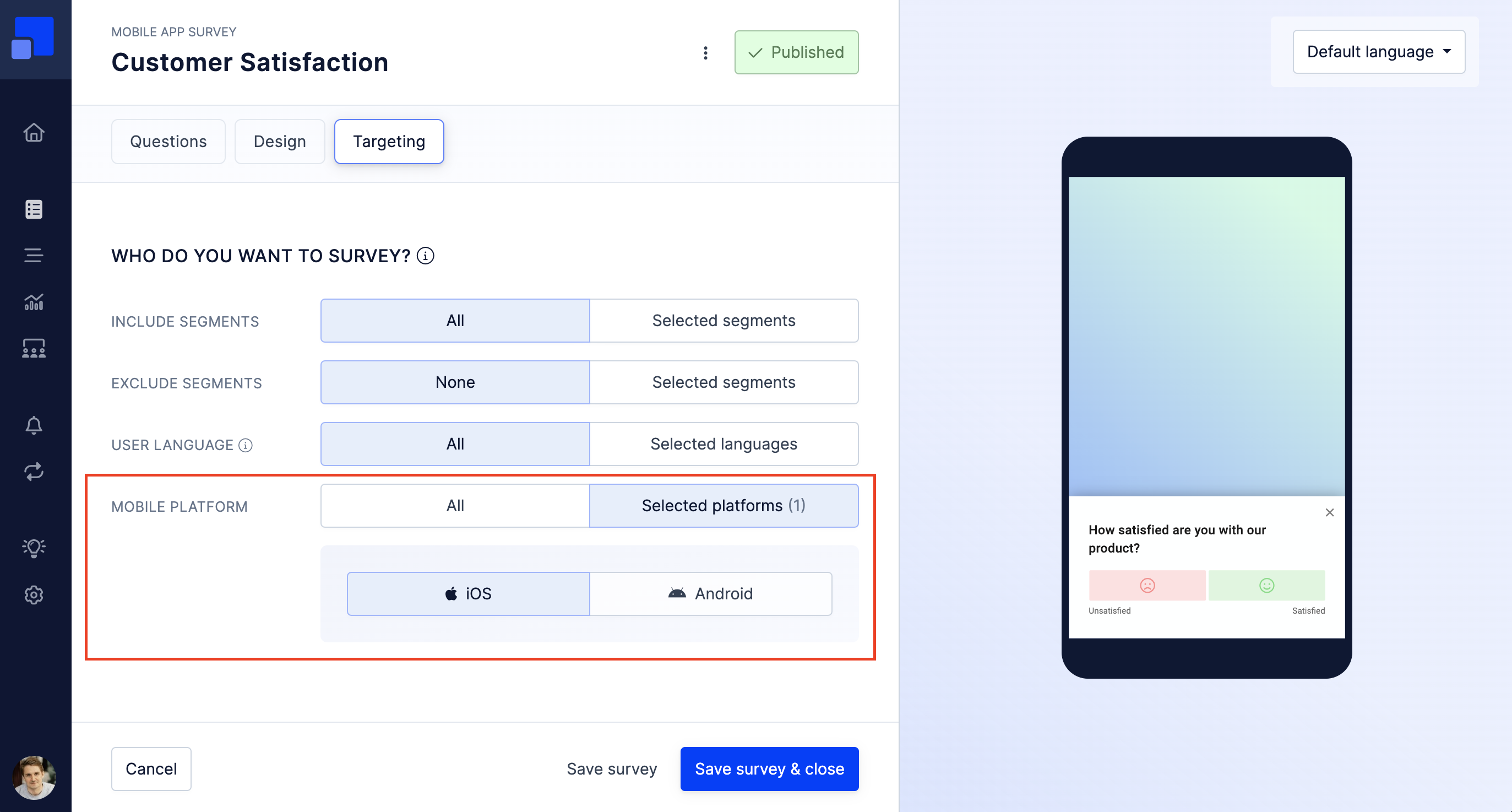 You can find this new option in the Targeting section of your survey.
This new option is similar to the Device Type targeting option of our Web-Client, which we launched a couple of weeks ago.