With this product update, Refiner officially became what a so called "multi-channel survey platform". But what does that even mean? It means that you can now use Refiner to survey your users not only with on-page survey widgets, but also leverage emails and hosted survey pages to capture customer feedback. New to in-app surveys, email surveys and hosted survey pages are now first class citizens in Refiner! 🙌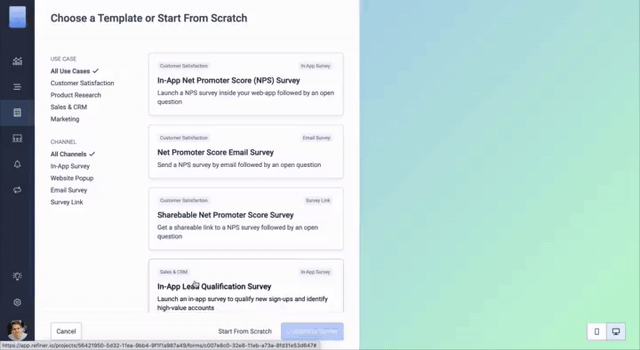 When creating a new survey, you can now choose how and where you want to capture responses.
We also added more survey templates that cover all kinds of use cases. Sign-in to your Refiner account and give it a try!