We are thrilled to start the new year with an exciting new product feature. We are introducing a new "Form Panel" question type today.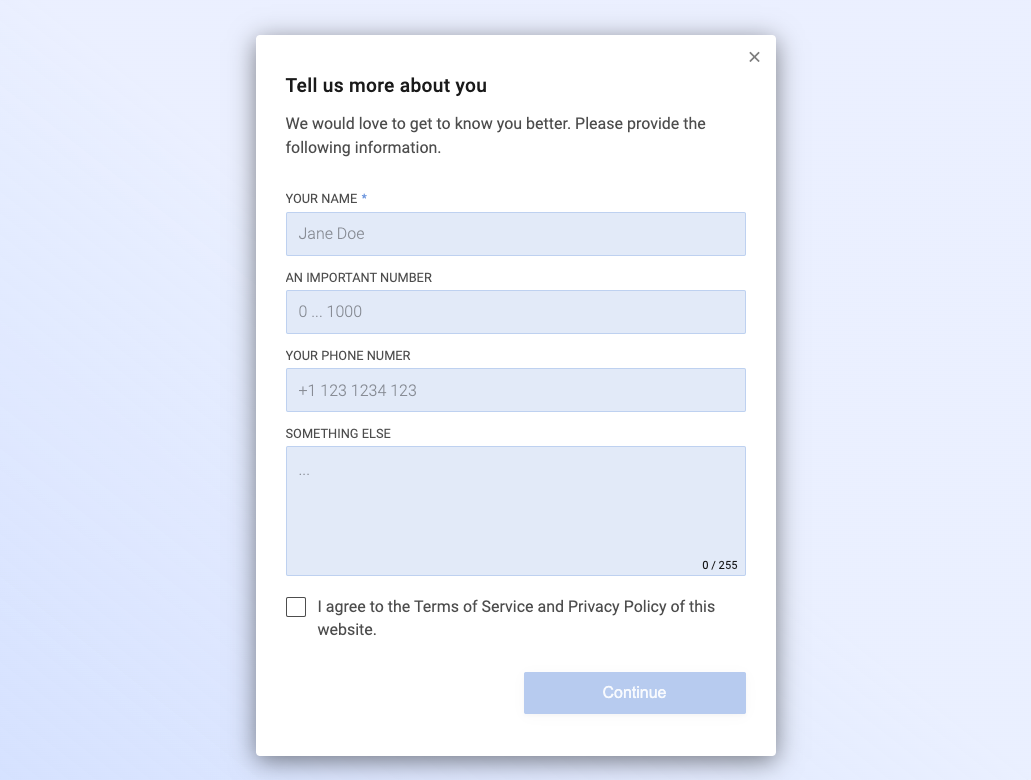 The Form Panel question type allows you to collect multiple data points in one single step. You can use the Form Panel to ask your users for additional contact information, ask for an opt-in or ask any kind of open question.
The field types supported by the Form Panel are:
Checkbox
Email
First Name
Last Name
Number
Phone Number
Text – One line
Text – Multiple lines
You can add Form Panels to your survey in the same way as all other question types. Once added, you'll be able to add, rearrange and delete fields.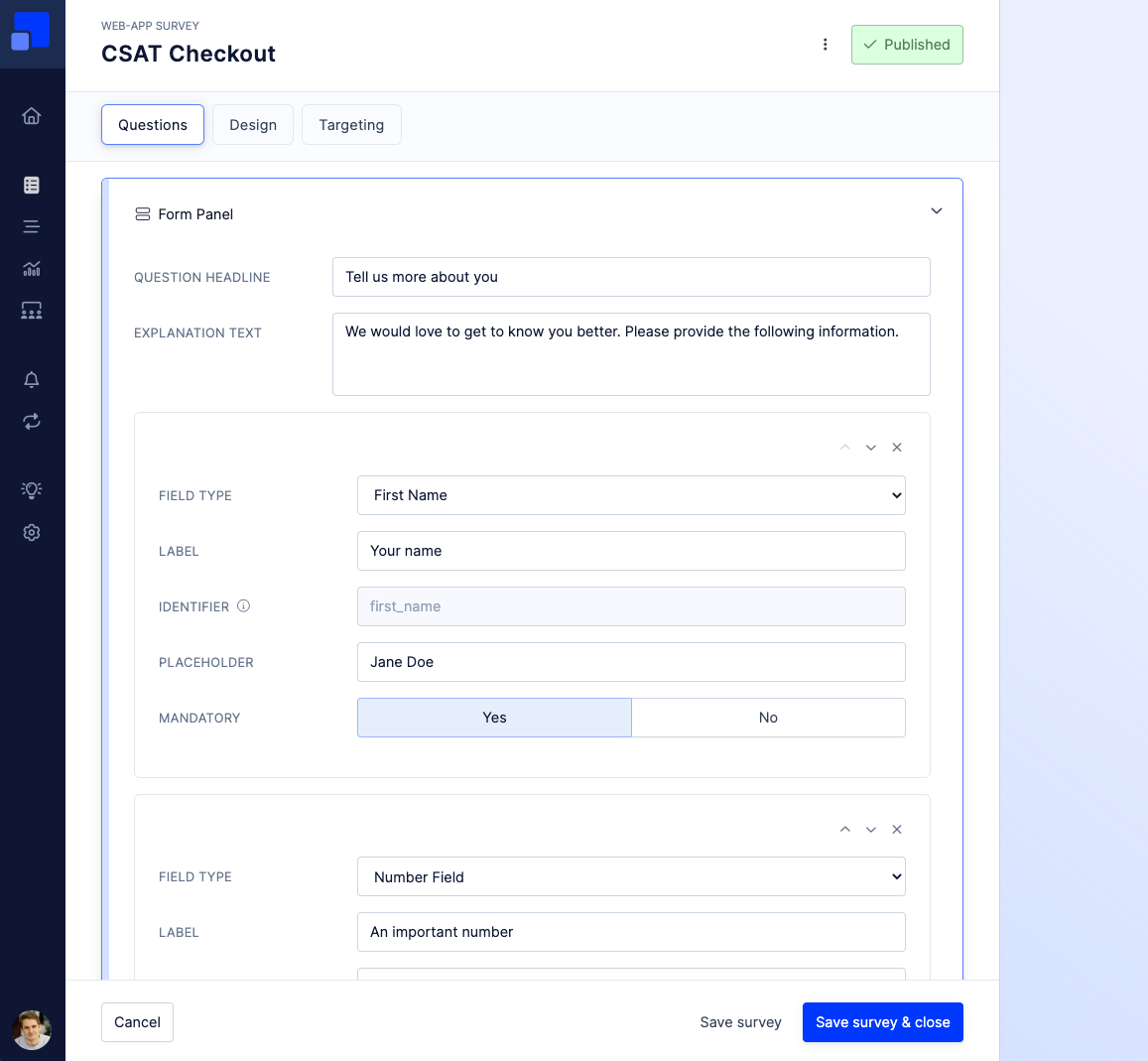 Previously, we were offering a similar survey question type called "Contact Information". We are retiring the Contact Information question type because the new Form Panel cover all its functionality.