While the majority of our customers create only a handful of surveys, some need to manage dozens if not hundreds of surveys.
For those customers, managing all surveys in a single list quickly becomes quite difficult. This is why we've added a folder system that allows them to better organize their surveys .
You can now create folders in the top navigation of the survey list, or when selecting "Move to folder" in the action dropdown of each survey.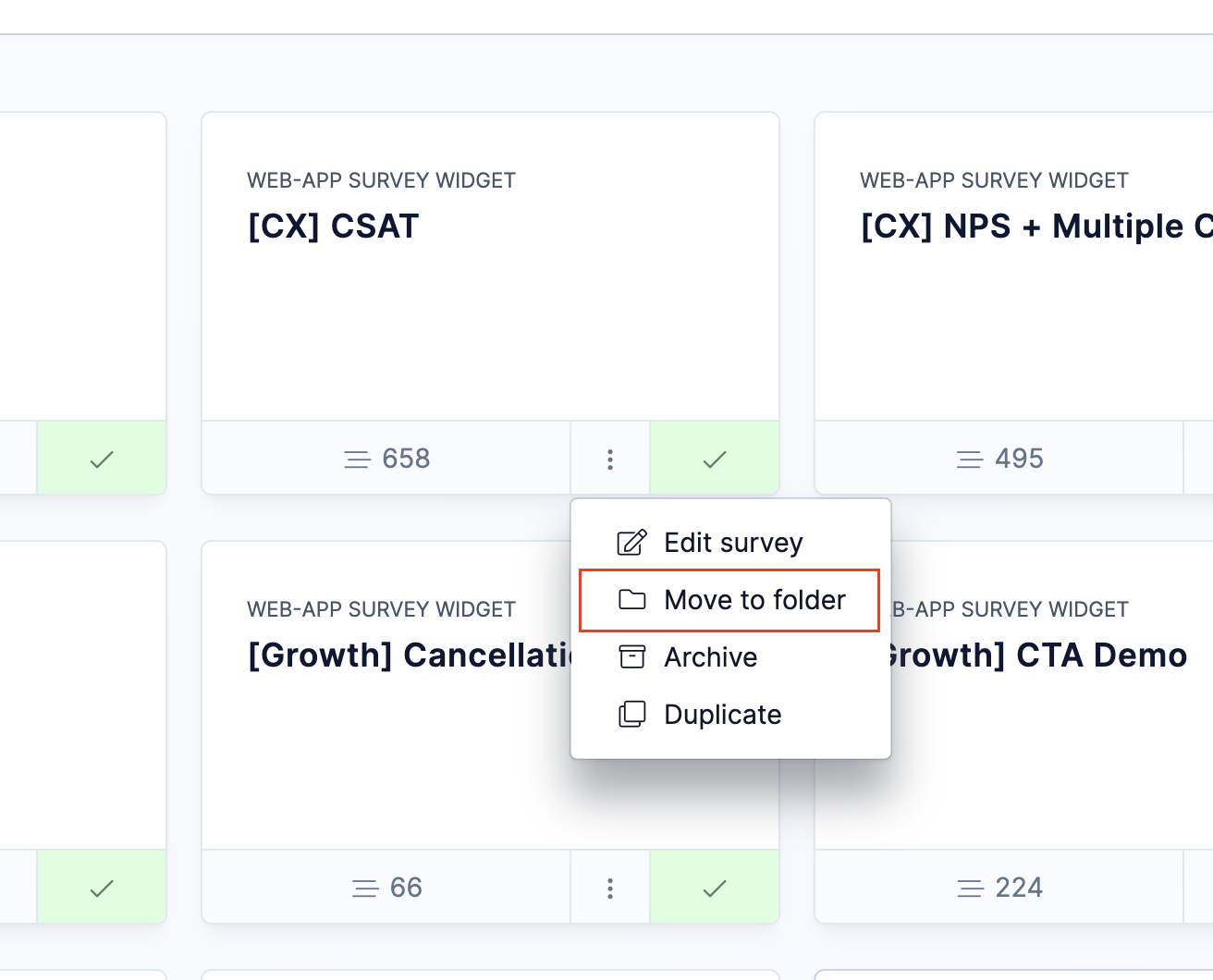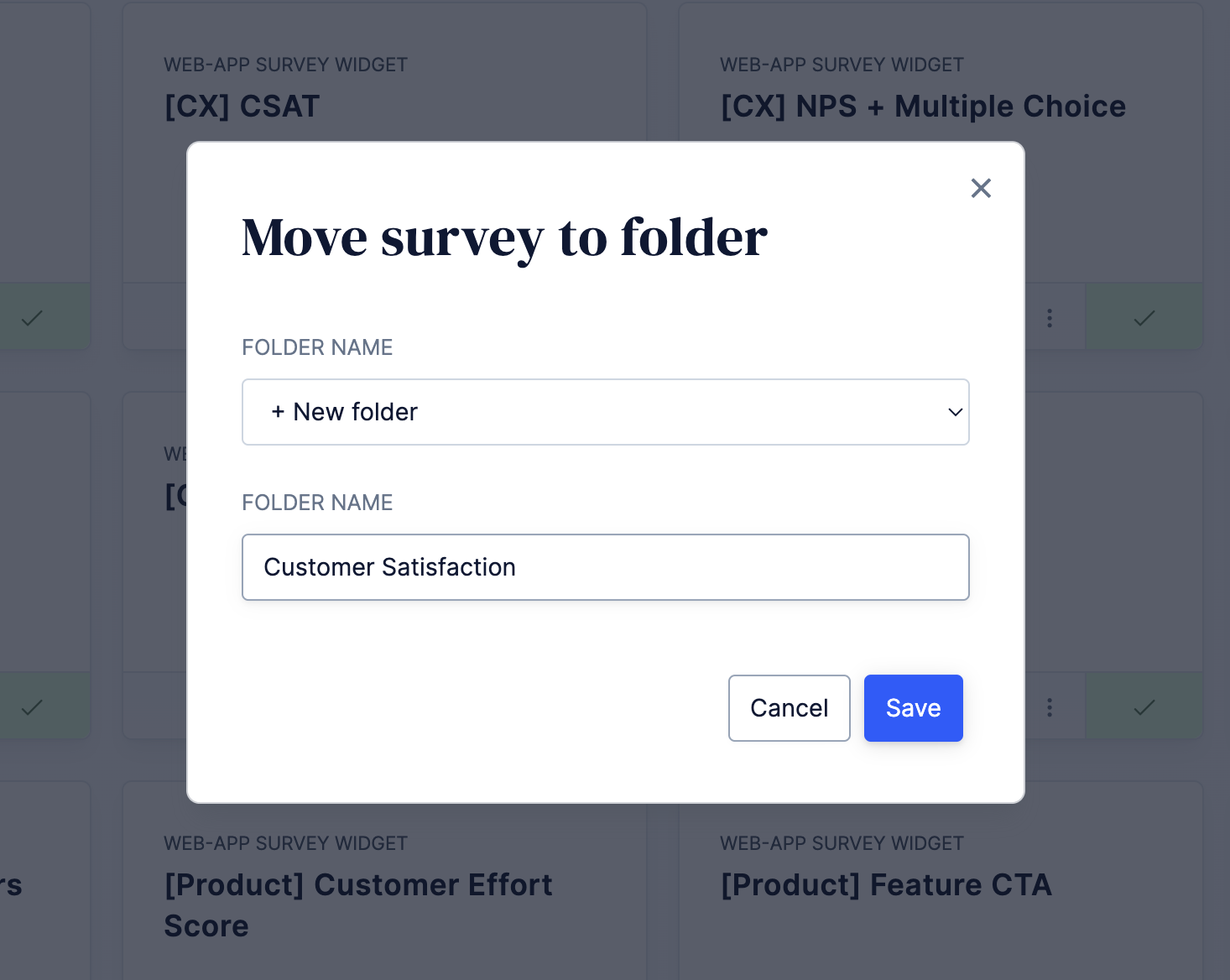 Like on other pages, clicking on the top headline reveals a navigation menu which allows you to quickly switch between folders.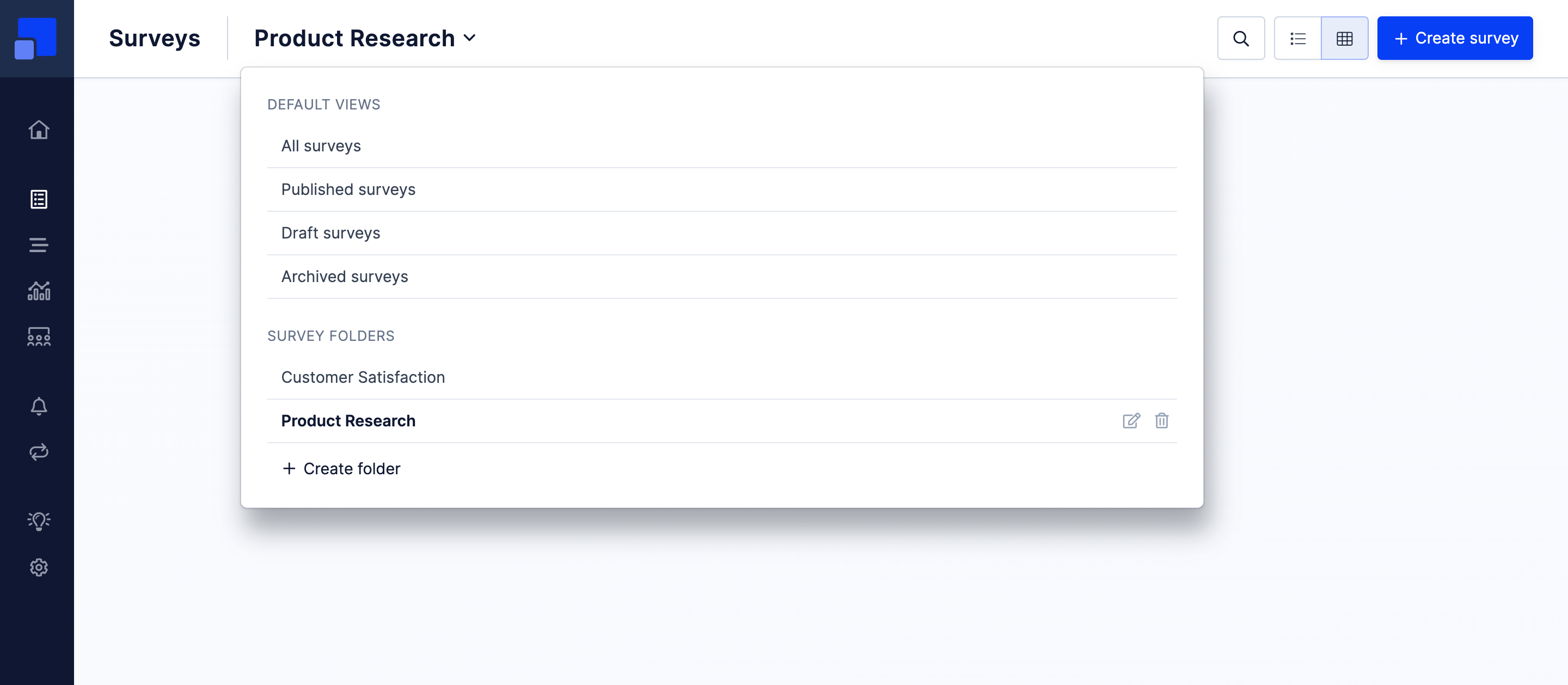 Survey folder are especially useful when you are managing different types of surveys (e.g. Customer Satisfaction and Product Research) within one environment.