We are happy to introduce a new data integration to the Refiner platform. You can now sync data from and to Rudderstack account.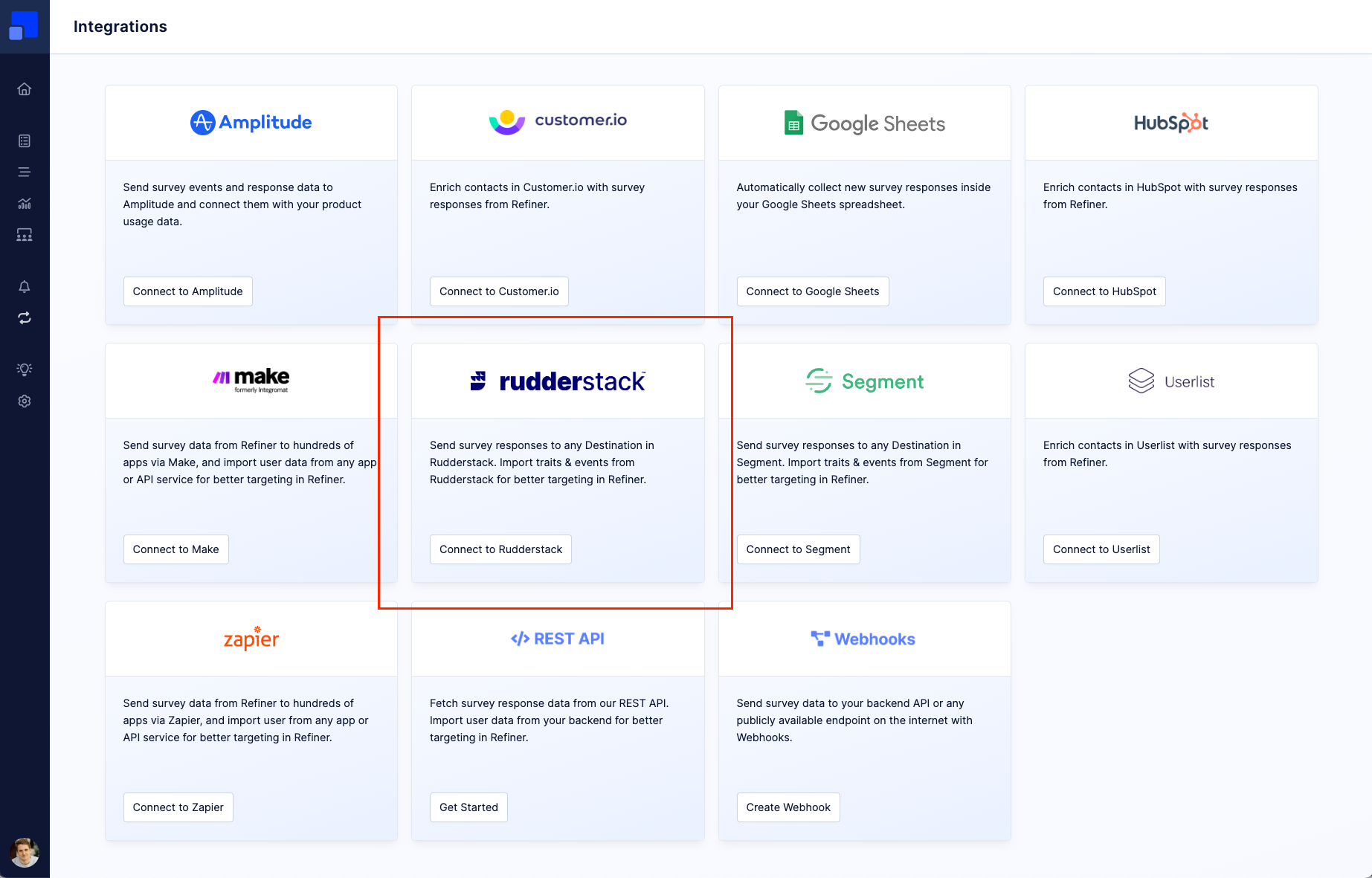 Rudderstack is customer data platform (CDP) that allows you to move data between literally hundreds of marketing & product management apps.
Our new Rudderstack integration makes it easy to set up a two-way data synchronisation between Rudderstack and your Refiner account. Once set-up, user traits and events are automatically imported from Rudderstack to Refiner, and survey response data is automatically pushed to your Rudderstack account.
User traits & events impored from Rudderstack can be used to better segment and target users in Refiner.
Refiner data pushed to Rudderstack can be leverages in many different ways, for example to
Attach NPS scores to customer profiles in Rudderstack
Enrich CRM records with survey responses collected with Refiner
Send personalized email campaigns
…