In the past, throttling surveys was a setting that applied to all surveys in your environment. While global throttle settings make sense in many situations, there are also situations where you want to set throttle settings for individual surveys.
You can now set the speed at which Refiner shows your survey and collects responses right inside the survey editor.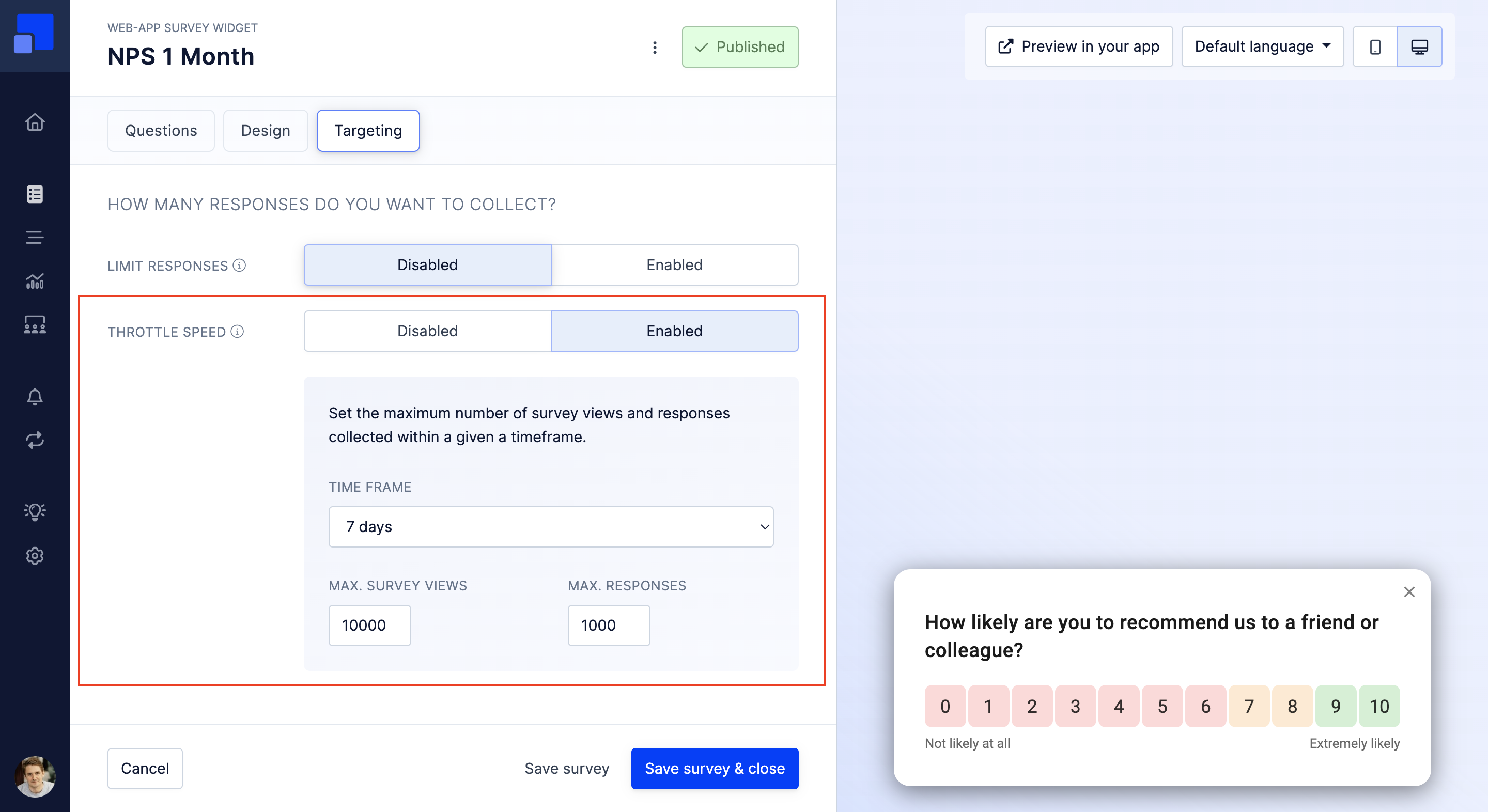 When both, the global option and the individual survey throttling option, are enabled at the same time, the settings in the survey editor has higher priority and overwrites the global settings.