Our CSAT question element just received a major update. Various improvements made it to this release:
First, it's now possible to switch your CSAT question to a Two Point Scale. This will remove the "neutral" option which then results in a negative / positive choice.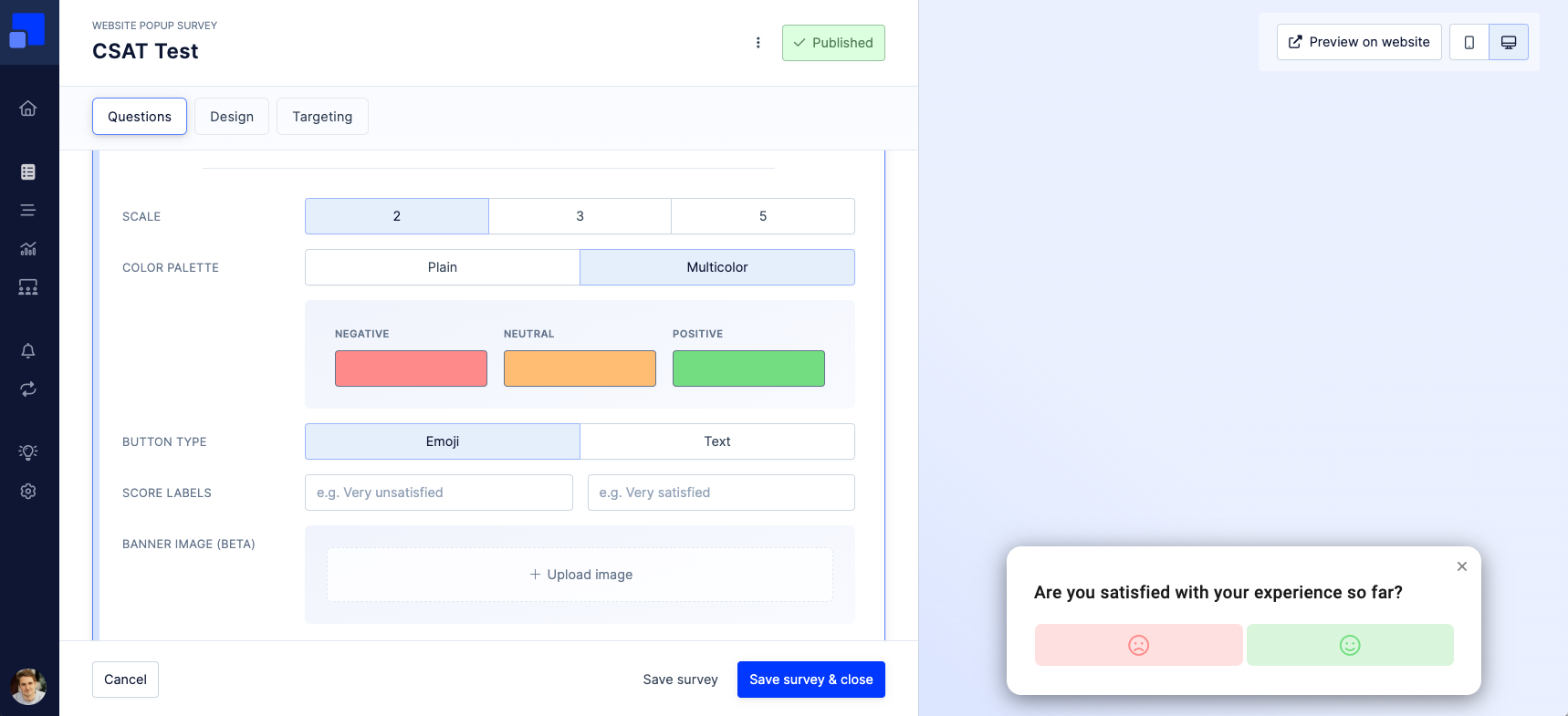 Secondly, it's now possible to use Text Labels instead of our default Emojis. You can use any text, or even use Emoji symbols.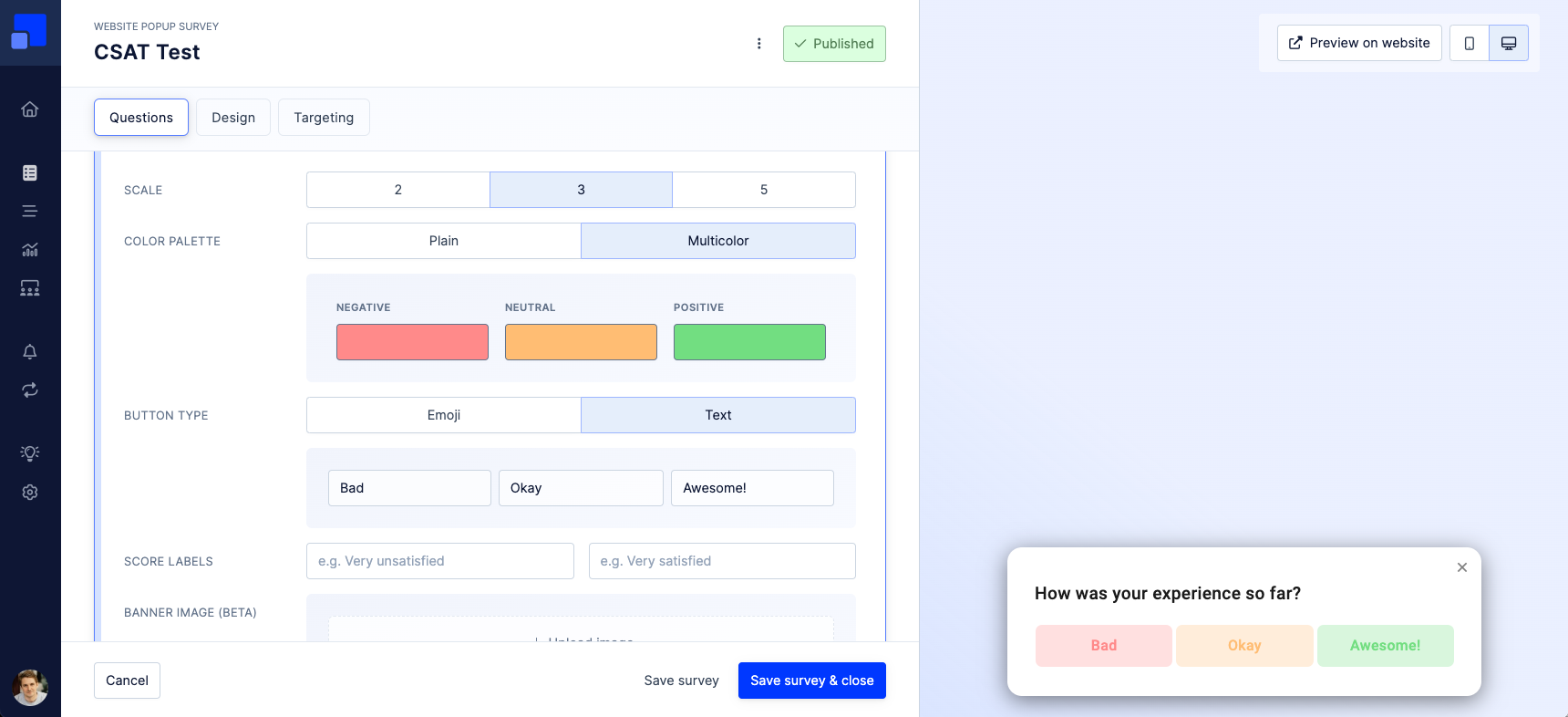 The HTML Embed code for email surveys now also supports Emojis and text labels. Also, the three color palette is now also reflected in the embed code.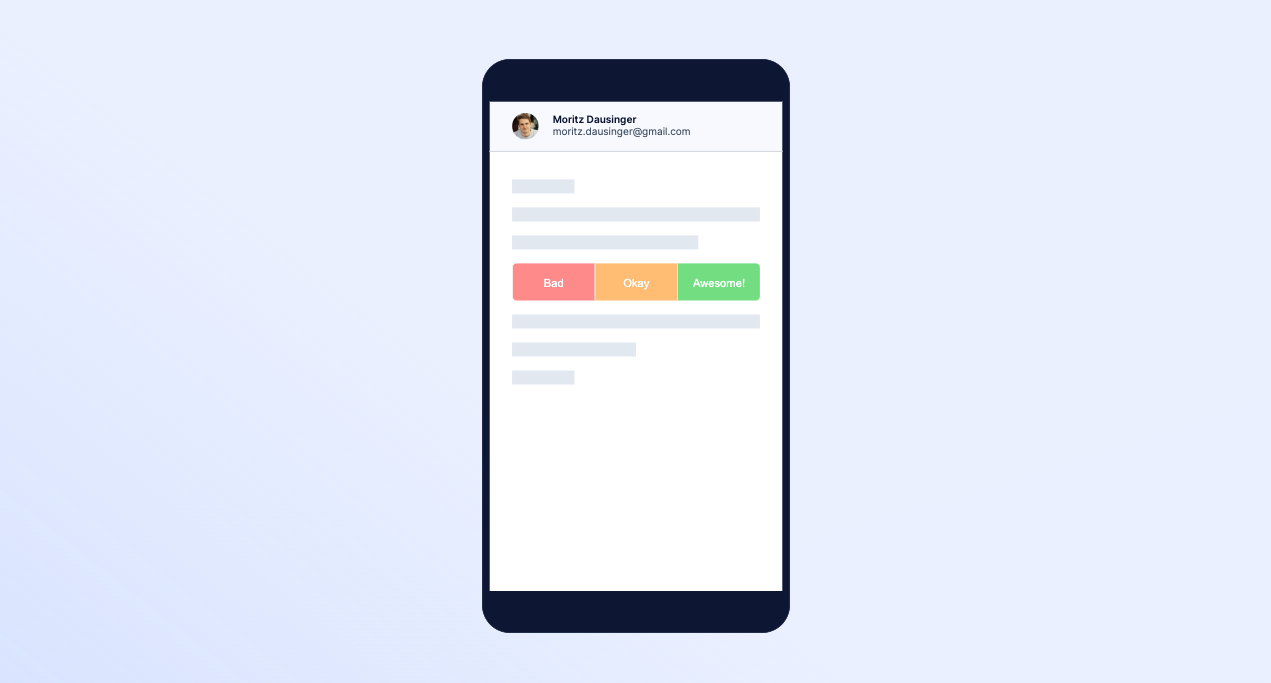 And finally, labels are hidden from the survey if you leave the "Score Labels" input fields empty.