After releasing a new user role option just yesterday, we're thrilled to announce another major improvement to our user access management system.
It is now possible to grant a user access to selected environments only. In the past, all users had automatically access to all environments.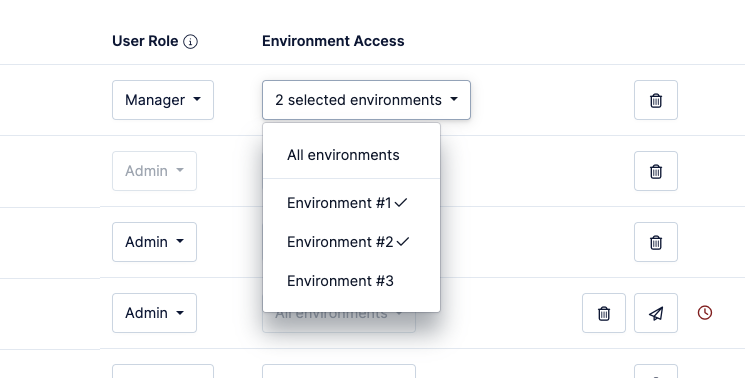 With the new selective access control, it is easier and more secure to host multiple teams of your organization under one Refiner account.