With our newest release, it is now possible to choose which data fields you want to include in an Excel or CSV file download.
The file download option on the Survey Response List page lets you include:
Base Info: the User Id, survey name and when the response was received
Meta Data: detailed information on when a user saw the survey for the first time, how often they saw it, etc.
Responses Data: The actual survey question responses provided by the user
User Traits: All other data which we have on record for the user that responded to the survey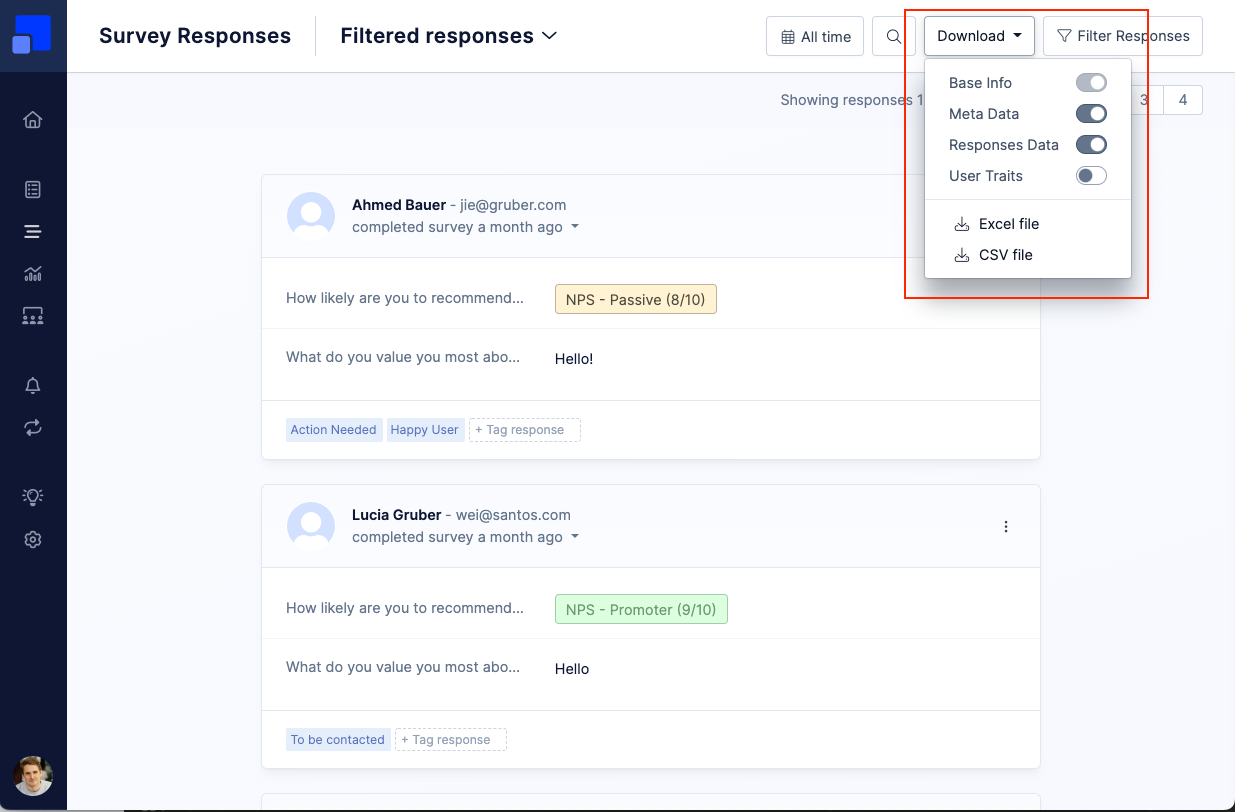 For the file download option on the User Segments page, you can choose to include data fields that are currently visible in the user table, or include all user traits we have on record.