Importing existing user traits to your Refiner project allows you to target specific user groups and better analyse your survey data. Our most successful customers import dozens if not hundreds of data fields for each users and they love the possibilities this opens up to them.
However, with many user traits in your Refiner projects, finding the right trait can quickly become a bit challenging.
Today, we are introducing an improved user traits picker for our segmentation engine. The user trait picker now includes unique identifiers and data type icons for each field, as well as a new search option to quickly locate the right field.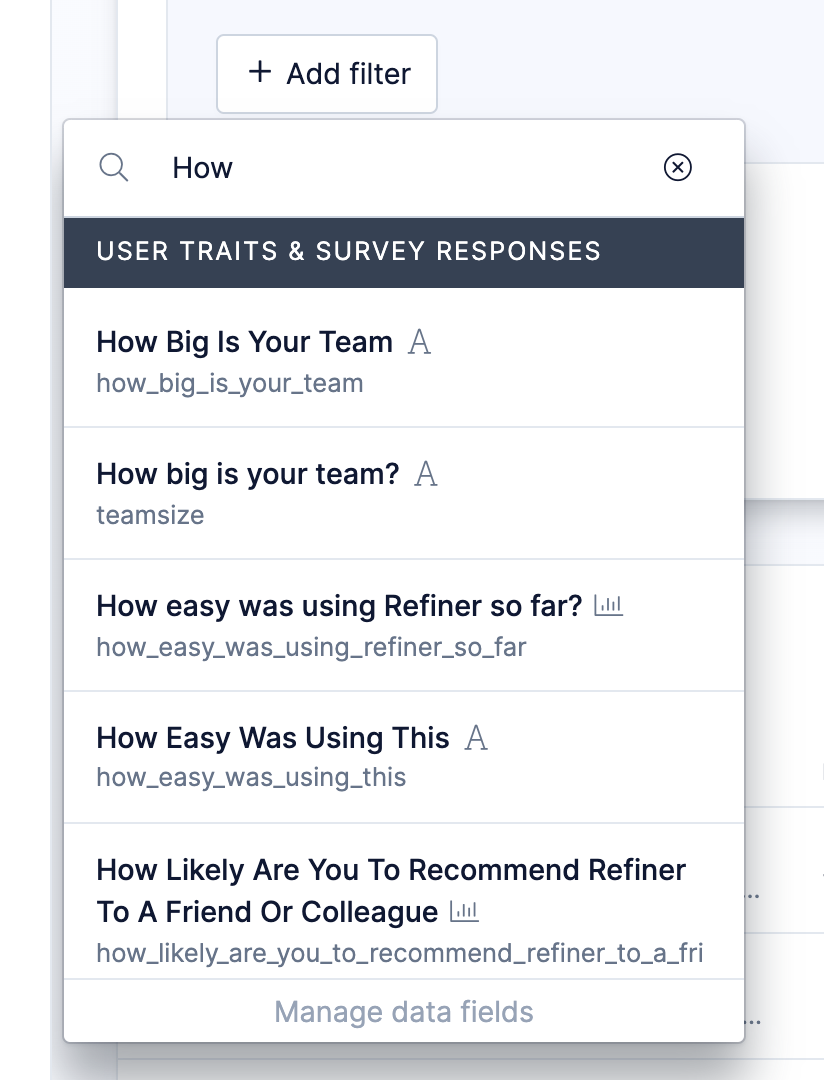 The column selector in the user list, as well as the field selector when creating an alert also include the same information.