In the past, the Survey Response List offered filter options to find responses by Survey, by User Segment or Response Tags. A very important filter option was missing though: And ad-hoc filter to find responses by response value.
We are really happy to announce that this filter option is now available on the Refiner platform. You can now quickly find survey responses by setting response value conditions in the right sidebar.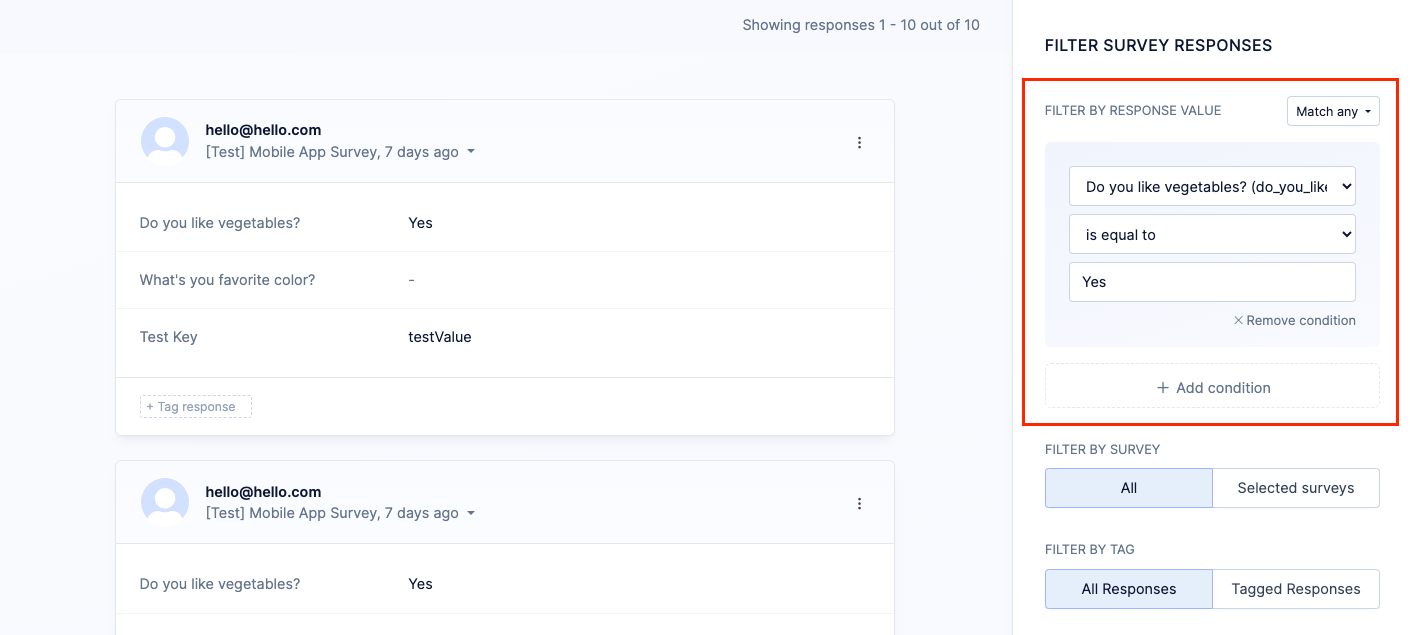 The new filter options allows you to combine multiple value conditions with and "Match any" or "Match all" option. You can perform a simple "equals" comparison, or use operations such as "greater than" or "lower than".