Our Survey Response page sits at the heart of Refiner and gives you quick access to all survey responses. You can filter survey responses in many different ways and save them as lists for you and your team.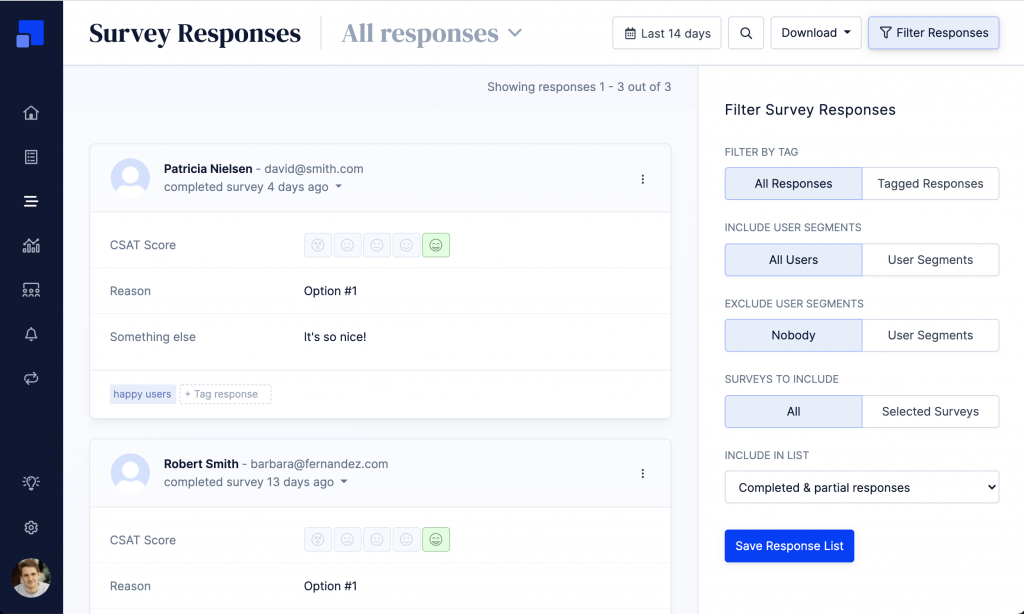 A sidebar on the right side of the page allows you to quickly filter responses and locate the ones you are interested in. Available filters are
Tag Filter
Survey Filter
Segment Filter
Response Type Filter (Completed, Partial, View)
You can save filters as a list for you and your team. Once you save a new list view, it will appear in a dropdown menu in the header section of the page. From this moment on, you and your team can easily navigate through different lists.

The survey response page also allows you to download the currently active list of responses as Excel or CSV file.