Start with a template
Creating surveys with Refiner is easy and usually takes a couple of minutes only.
To get started, navigate to the Surveys page in your Refiner environment and click on "Create survey" in the top right corner.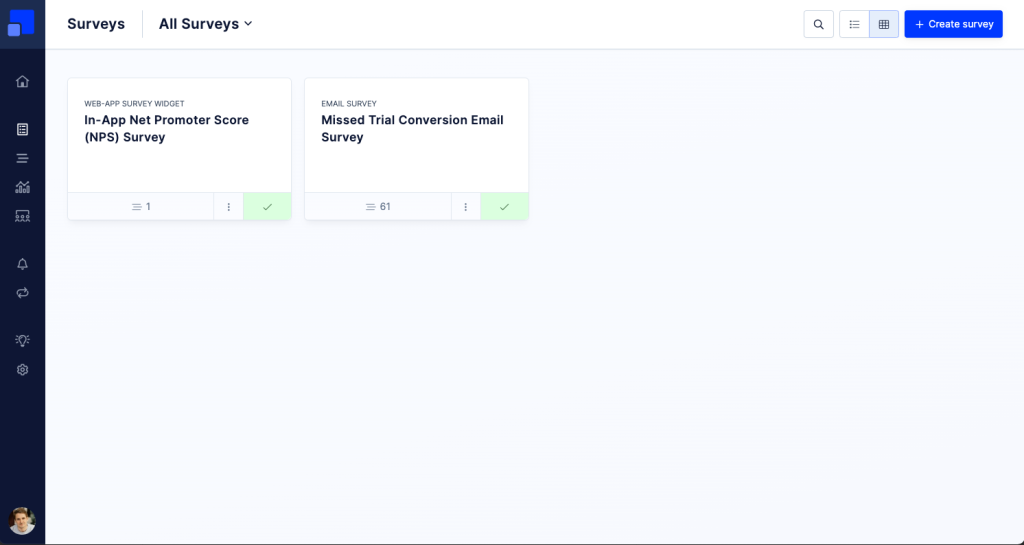 Refiner comes with ready-to-use templates for all popular microsurvey use-cases.
Using a template allows you to create a new survey with a couple of clicks only. After choosing your template, you can customize every aspect of your survey to meet your needs. You can also create a survey entirely from scratch.
Clicking on a template will launch a preview of the survey on the right side of the screen. You can click through the survey preview to get a better understanding of the questions.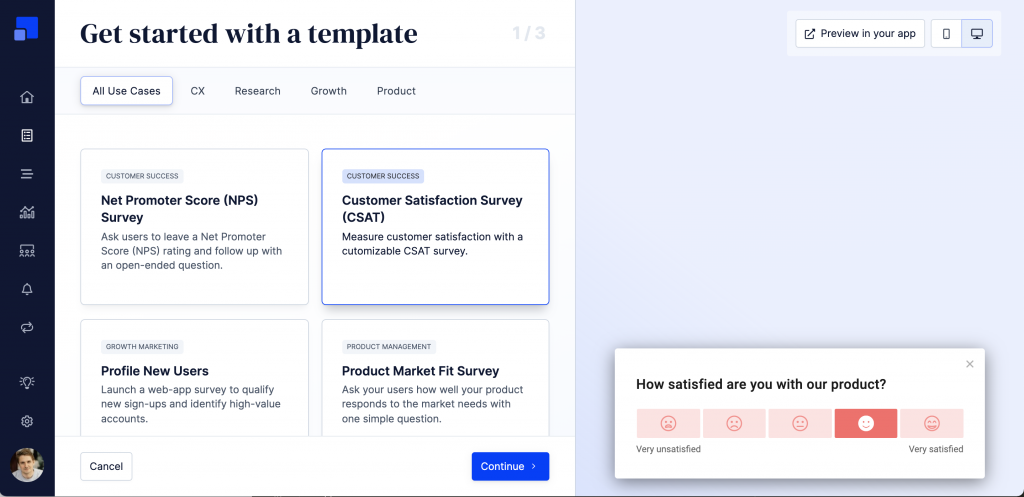 Our survey templates are grouped into four different use-case groups:
Customer Experience (CX)
User Research

Uncover Strengths And Weaknesses
Customer Churn Survey
Missed Trial Conversion Survey

Growth Marketing

Profile New Users
Marketing Attribution Survey
Show In-App Call To Action (CTA)
Identify Upsell Opportunities

Product Research

Product Feature Research
Product Roadmap Prioritization Survey
Once you found a template that suits your use-case, click "Continue" to choose how and where you want to survey your users.
Choose a Delivery Method
You can use Refiner to survey users while they are using your product (web & mobile), by sending them email surveys, or with a personalized survey link.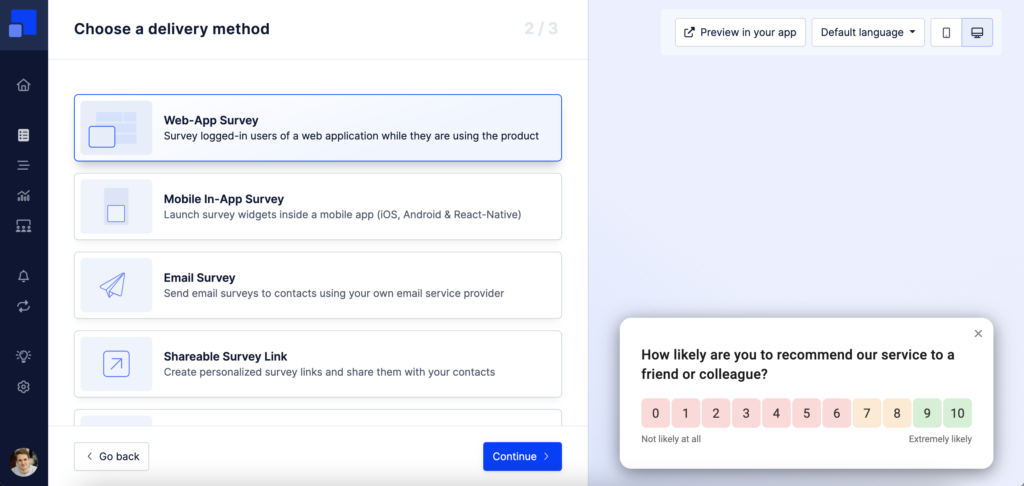 A detailed description of all delivery method and when to choose which method can be found here.
Depending on your choice, different options will be available once your survey is created. You can always change the survey type later on.
Customize the survey flow
Now that you choose a template and a Delivery Method, the fun part begins. You can now customize your questions, rearrange them, or add additional questions. Our surveys are highly customizable and the options are basically endless.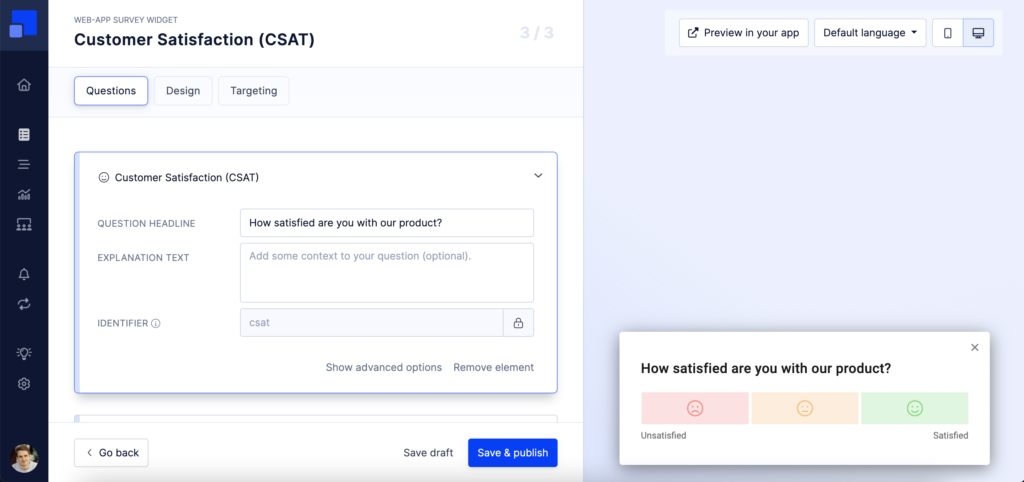 On the following pages we'll cover how to customize questions, style your survey and the steps you need to take to finally launch your survey campaign.