While we absolutely love and recommend in-app survey widget, there are many use-cases where they just don't work. For example if you want to survey users that stopped using your SaaS app.
In those cases, email surveys are the next best option.
Refiner supports email surveys out of the box and we'll cover everything you need to get started in the following sections.
How does sending email surveys with Refiner work?
Before we dive into the details, let's make one thing clear:
Refiner does not actually send emails on your behalf. Instead, we generate a HTML code snippet for you which you can copy & paste into any HTML email template.
We think this method is far superior than letting Refiner send emails. You can read more about our reasoning here.
Once you inserted our HTML code snippet into your emails you can send them to your contact list as you usually would.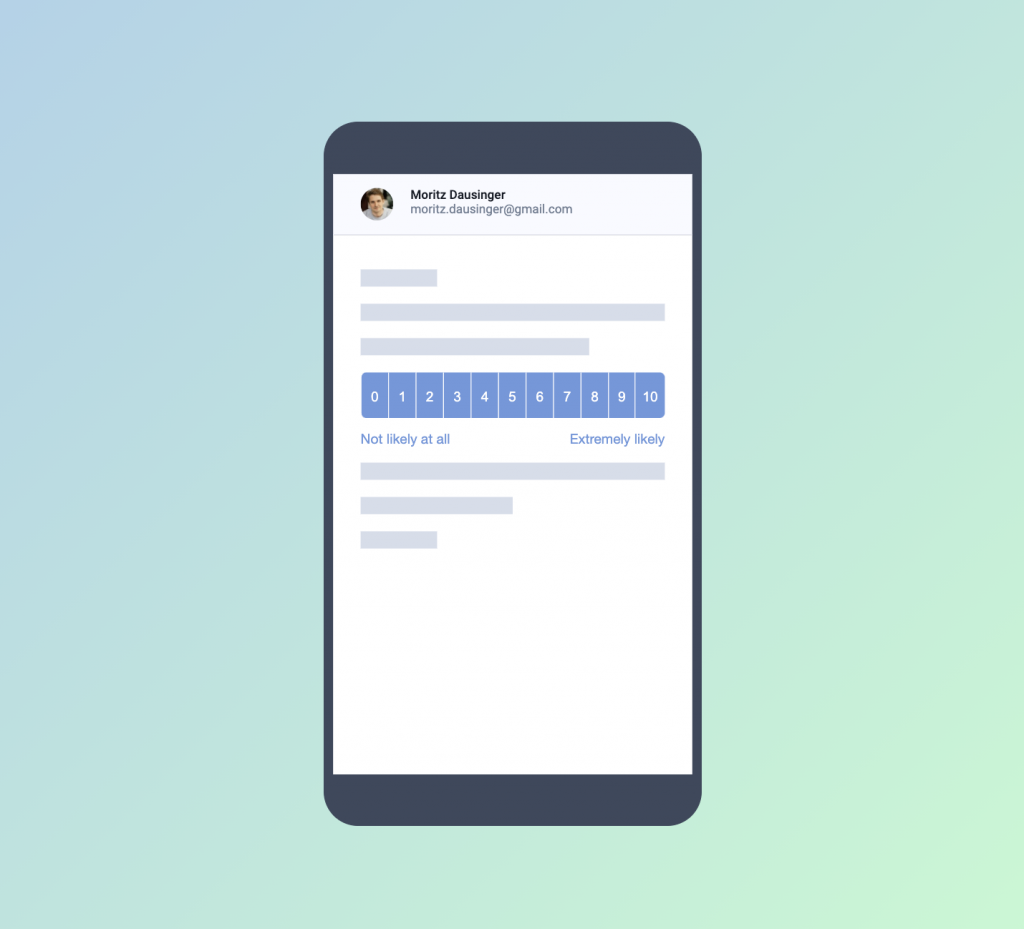 Your users receives an email coming from, with an embedded email survey as shown in the example above. They then click on one of the responses, which are basically links pointing to your survey page.
Unlike using a simple link pointing to a survey, clicking on an option of your email survey link will automatically prefill your survey page. In other words, you are collecting data right from the first click of the user.