Purpose of question identifiers
Each survey question in Refiner has an identifier. The identifier plays an important role as it determines how survey response data is stored in your Refiner account.
Whenever a new survey response is received, Refiner will check if a data field with the same identifier already exists in the Data Index of your environment. If no data field matches the identifier of your question, a new one will be created automatically.
Changing identifiers
When creating a new question, an identifier is created automatically based on the question title. After saving a survey, the identifier is "locked" and won't change anymore.
You can choose to manually change identifiers by unlocking the input field. Changing the identifier will have consequences on how upcoming survey responses are stored in your Refiner environment.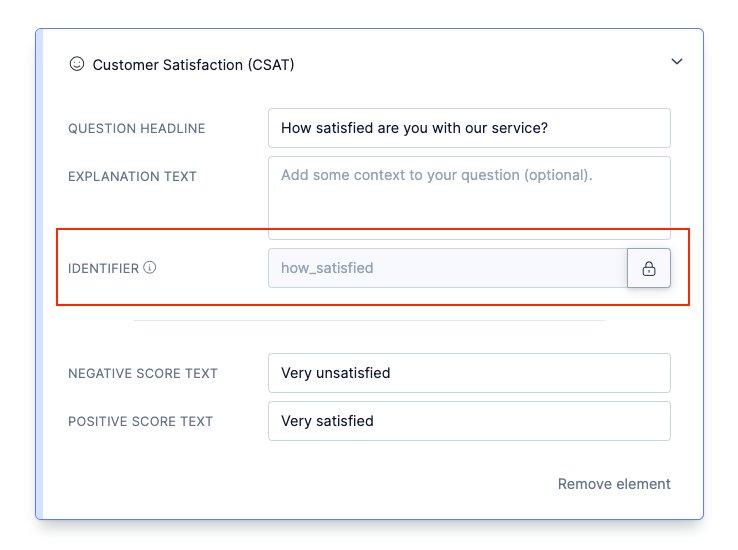 Questions with identical identifiers
You can use the same identifier across different surveys. By using the same identifier, you'll make sure that similar response data from different surveys is stored in the same User Trait.
We recommend that each question in one survey has its own unique unique identifier. It might make sense to use the same identifier in multiple questions if you set up a complex survey flows using logic jumps. In a normal survey scenario, a unique identifier for each question is the way to go.