What are logic-jumps?
Logic Jumps allow you to build complex survey flows that adapt to the user based on how they respond to your questions.
A popular use-case for Logic Jumps is to ask specific follow-up questions based on the response to a rating question (NPS, CSAT, …). You can also choose to show a Call-To-Action pointing to a review website when a user leaves a positive rating.
Logic Jumps are also sometimes referred to as Conditional Questions or Branching Logic.
How it works
Below we'll go through each step involved to set up a personalized survey flow based on predefined conditions.
Create a default survey flow
Create a survey as you would normally do with the following three elements:
An NPS or CSAT question
An open follow-up question
A Thank-You panel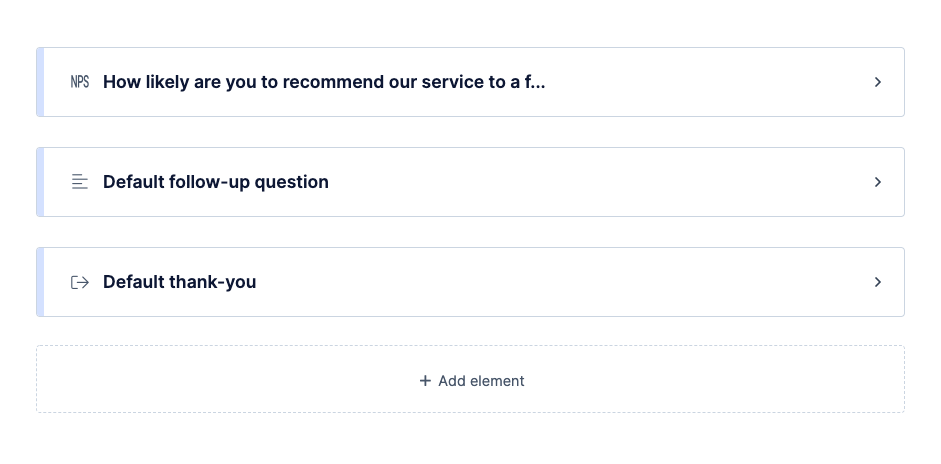 Create an alternative flow
Below the three survey questions we'll add an alternative follow-up question, followed by another Thank-You panel. This survey branch will be shown to users that responded negatively to the first question and we are adjusting the question accordingly.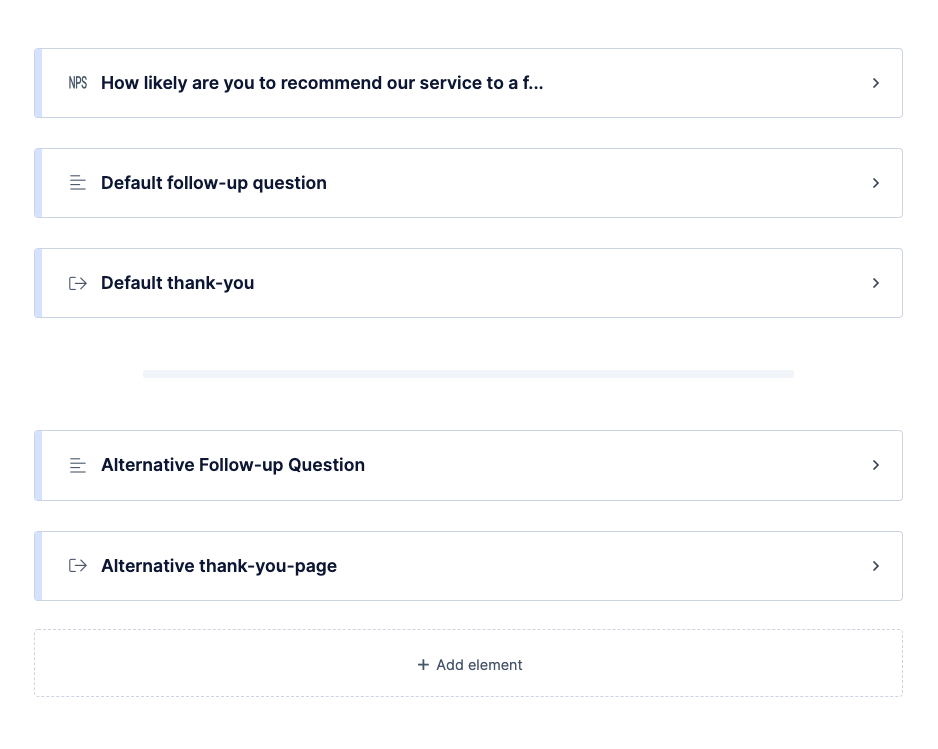 Add Jump-Logic Element
As a final step, we'll add a Logic Jump element right after the first rating question.

We add a jump condition that forwards the user to the second branch if they give a bad rating. In all other cases, they'll be forwarded to the default question.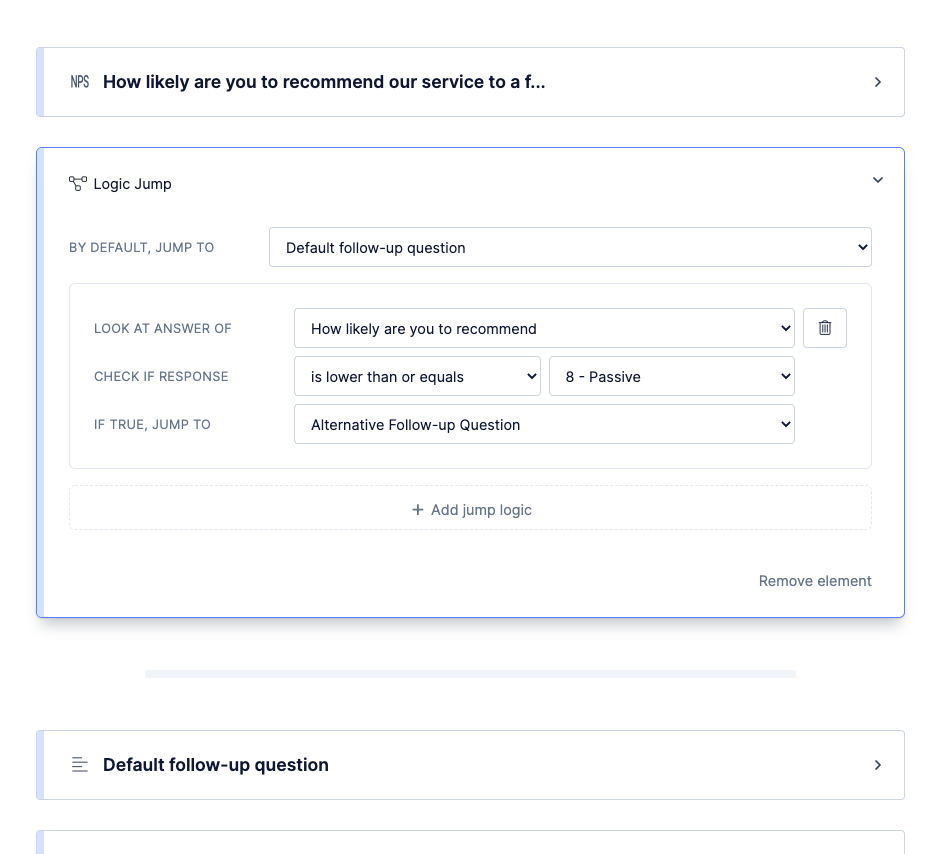 If you have any questions or want a helping hand to set up conditional survey questions, please don't hesitate to reach out to us. We're happy to help you with the setup!