Mixpanel is a popular product analytics and customer data platform for SaaS and Mobile app businesses. Our Mixpanel integration makes it easy to send survey response data from Refiner to your Mixpanel account.
Prerequisites
Before setting up this integration, please make sure that you are identifying your users in Refiner using the same User Ids that you also use in Mixpanel. using the same User Ids in both solutions.
If your user IDs don't match up, Mixpanel won't be able match and merge survey response data with product usage data of the same user.
Connect Mixpanel account
In your Refiner dashboard, go to "Integrations > Mixpanel".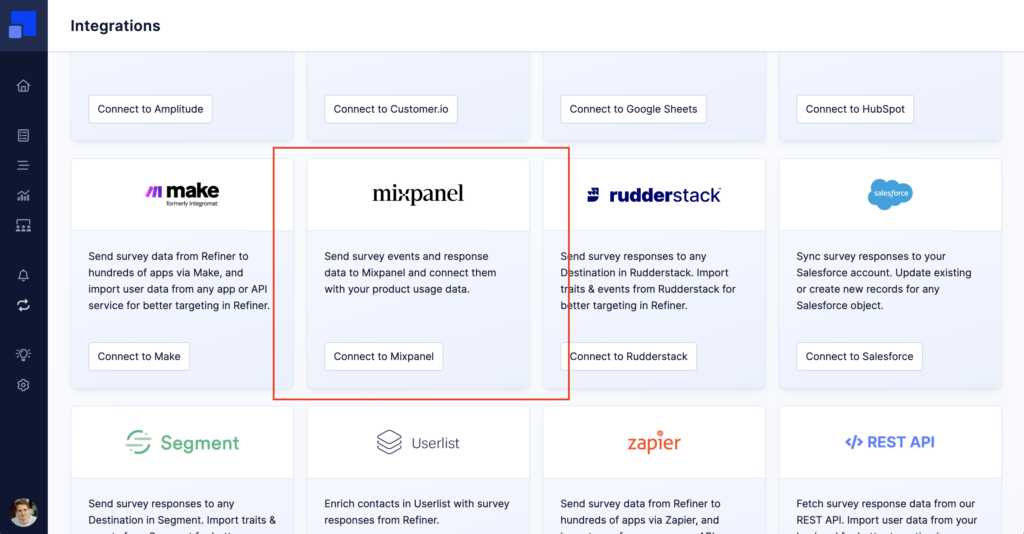 Go to your Mixpanel account and grab your Mixpanel Project ID, as well as your Mixpanel API key. Paste both in the Refiner integration screen.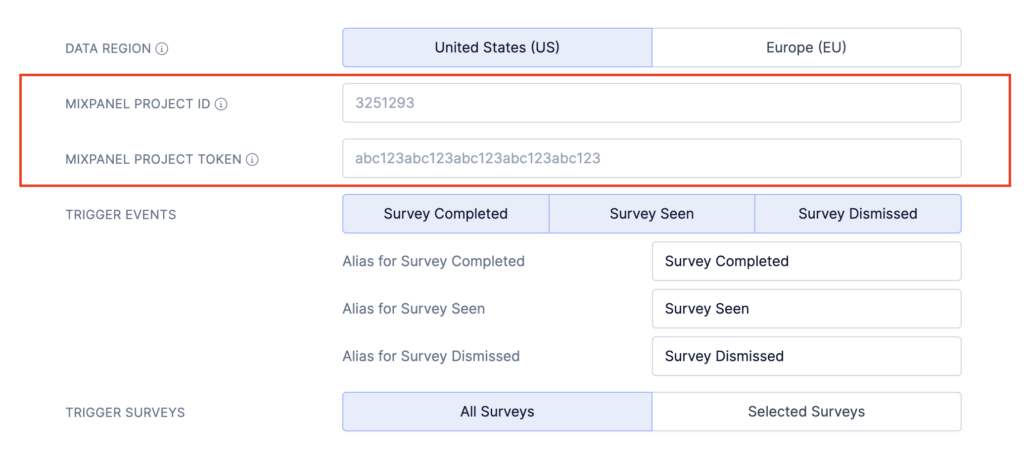 Choose trigger events and surveys
Choose which surveys events you want to receive. The events "Survey Seen" and "Survey Dismissed" contain the name and id of the survey. The event "Survey Completed" also contains all survey response data.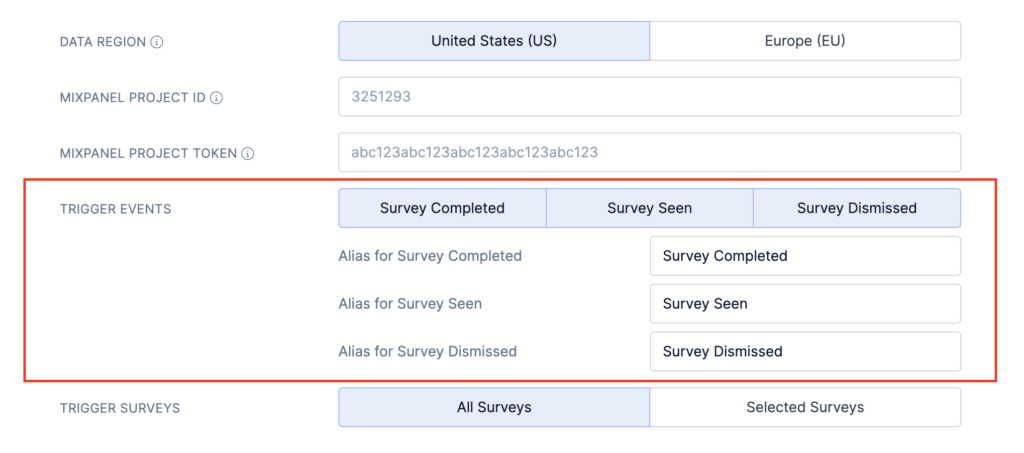 You can also change the name of the events to match your current naming convention in Mixpanel.
Choose which surveys events you want to receive. By default, Refiner will send data to Mixpanel for all your surveys.
Hit "save" and you are done.
From this moment on, survey response data will automatically flow to your Mixpanel account.