Introduction
Refiner is a customer feedback survey solution built from the ground up to meet the needs of SaaS & digital product companies. As such, we support all popular survey use cases.
Our flagship product are perfectly timed in-product microsurveys for web & mobile applications.
We believe that customer feedback is an important pillar at every growth stage and across all teams. This is why we offer different survey delivery methods (in-product, email & shareable links) and we support all major survey use cases.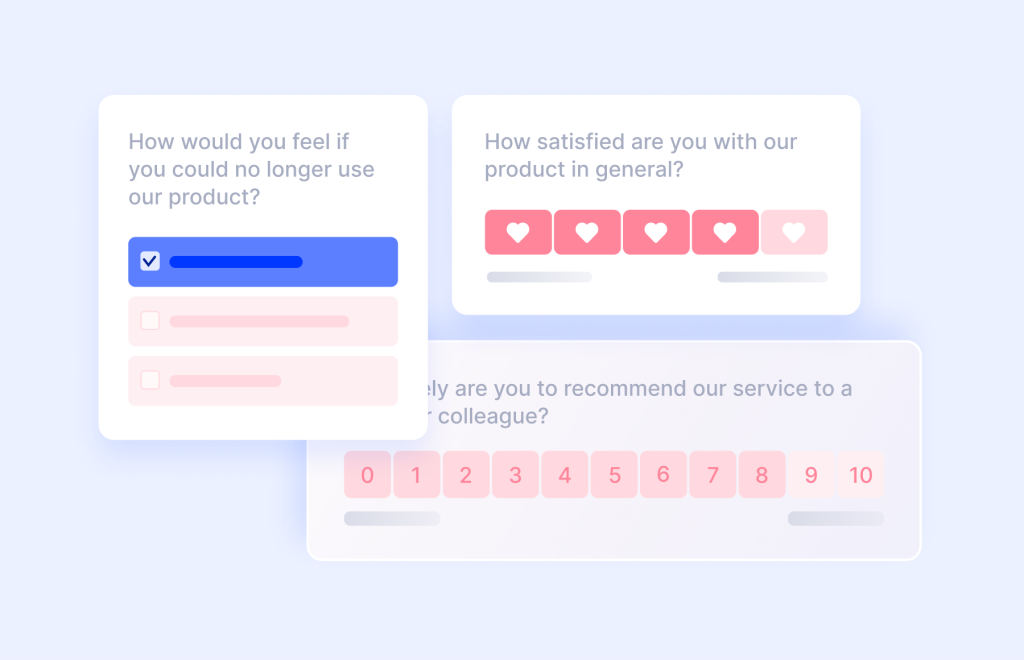 Use Cases
You can use Refiner to track customer satisfaction with NPS & CSAT surveys, research product features, do user research or launch growth marketing surveys.
Our most successful customers love the ability to run different types of surveys across different channels with one single survey tool.
When creating a new survey, you'll find ready-to-use survey templates covering all popular use cases. The most common use cases amongst our customers are:
User Research
• Uncover Strengths And Weaknesses
• Customer Churn Survey
• Missed Trial Conversion Survey
Growth Marketing
• Profile New Users
• Marketing Attribution Survey
• Show In-App Call To Action (CTA)
• Identify Upsell Opportunities
Product Research
• Market Fit Survey
• Product Feature Research
• Product Roadmap Prioritization Survey
Survey delivery
Refiner offers different methods to deliver surveys to your users. Refiner lets you launch In-product surveys inside your web- or mobile application, send surveys by email and share personalized Survey Links.
Understanding which survey type is a good fit in which scenario can seem a bit complex at first. This is why we've dedicated a separate article to it which you can find here.