What are In-Product Surveys?
In-product Surveys – also sometimes referred to as In-App Surveys – are short questionnaires that are delivered to a targeted group of users while they are using a digital product. In-product surveys offer highly contextual insights and provide significantly higher response rates than traditional email surveys.
Usually, In-product Surveys consist of a few simple questions only. They are delivered at very specific moments of a user's journey with the goal of gauging overall satisfaction with a product or capturing feedback on specific product features.
In-app surveys are a great way to connect with customers and a crucial tool to gather actionable user feedback. We think they are the ideal choice if you are looking for contextual insights to improve your product.
In-Product Surveys for Web and Mobile
With Refiner you can launch In-Product within web-based applications, as well as native mobile apps.
Both platforms provide a similar set of customization & targeting options, which is why we cover them in one common section in this documentation. Whenever an option is available only on one platform, we'll mention it.
On the following pages you'll find information on how to get started, as well as detailed information about how make sure that the right survey is shown to the right user at the exact right moment.
Web-App Surveys
With Refiner you can launch In-Product Surveys in any web-based application. Our Web-App Surveys are highly customizable, translatable, mobile ready and support all major in-app survey best practises.
To launch In-Product surveys in your SaaS & digital product, you'll need to install our Web-Client. You can install our clients using a JavaScript code snippet, Google Tag Manager, or our NPM Package.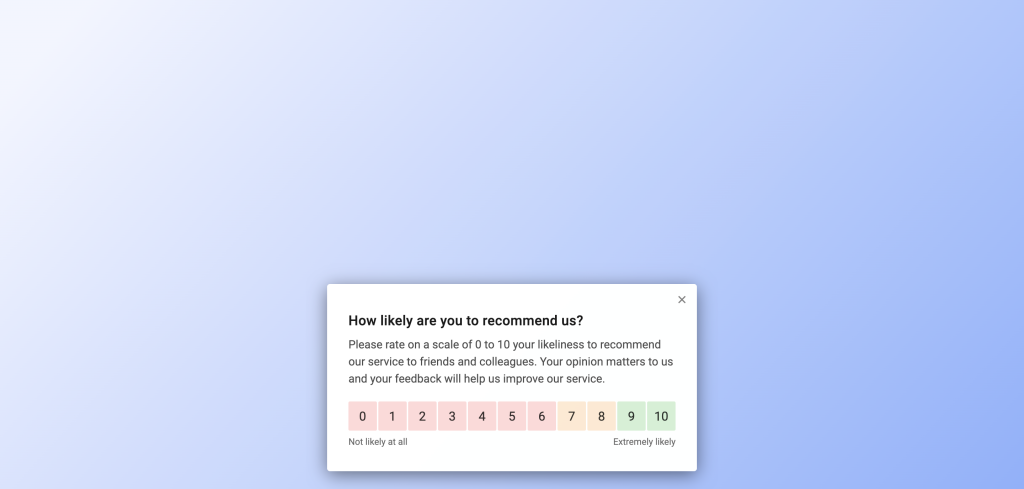 Besides the style options that are common to all survey types, Web-App Surveys offer different layout options when viewed on a desktop or tablet device.
Mobile App Survey
Refiner also supports In-Product Surveys for Mobile Apps (iOS, Android, React-Native).
To launch surveys in your mobile app, you first need to install our Mobile SDK. Our mobile SDKs are available for the iOS, Android & React-Native.
Once the SDK is installed, you'll have full control over all surveys directly through the Refiner dashboard. No code changes are necessary to launch new surveys or adjust existing survey campaigns.