Send surveys with Salesforce Marketing Cloud (Pardot)
How it works
Refiner makes it easy to send customer feedback surveys using Salesforce Marketing Cloud (Pardot). Our fully customizable surveys integrate nicely with your email campaigns and provide a seamless survey experience for your contacts.
When using Refiner for you customer feedback surveys, you'll continue sending emails with your Salesforce Marketing Cloud account as you do today.
Refiner does not send emails on your behalf or requires any changes in the way you are sending emails to your contacts. Instead, Refiner lets you generate a HTML code snippet which you can embed in your Salesforce email templates.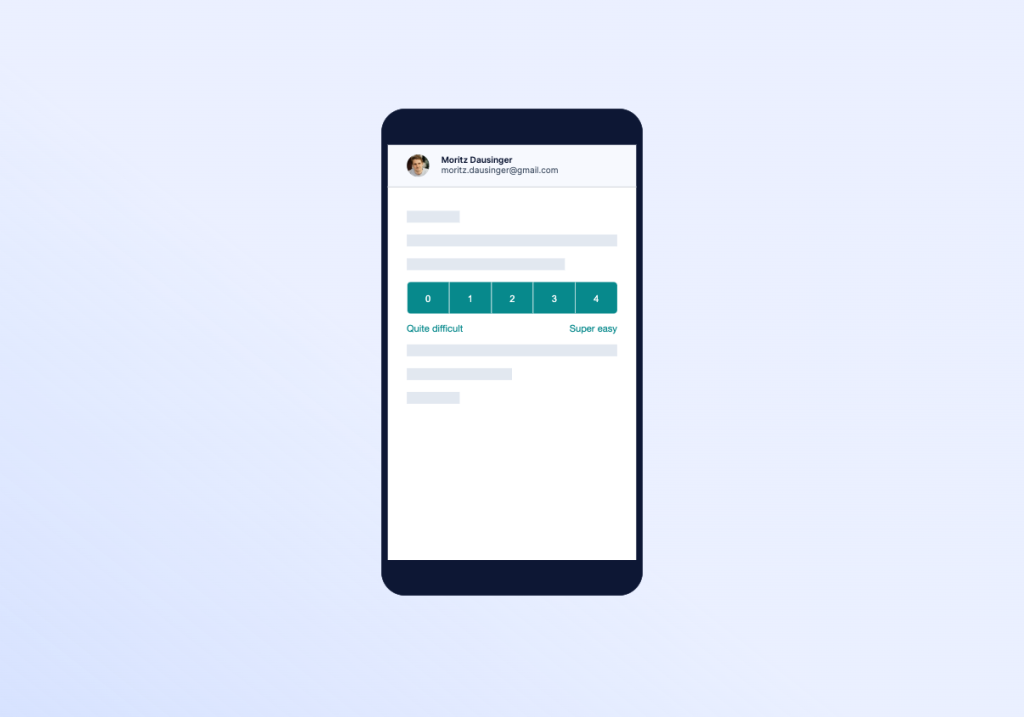 You can use Refiner to embed NPS, CSAT or any other custom survey in your Salesforce emails templates.
The first question of your survey will appear right inside your email. When a recipient clicks on the a response option, they'll land on a dedicated survey page.
Refiner collects data right from the first click of the user which will ensure high response rates.
Generate Embed Code
When building your survey with Refiner, navigate to the "Embed Code" tab and choose Salesforce Marketing Cloud or Salesforce Pardot from the list of supported providers.
Which of the two you need to choose depends on the version of Salesforce you have. The only difference between the two are that one is using %%emailaddr%% as a replacement pattern (Marketing Cloud), and one is using %%email%% as a replacement pattern for the recipient's email address.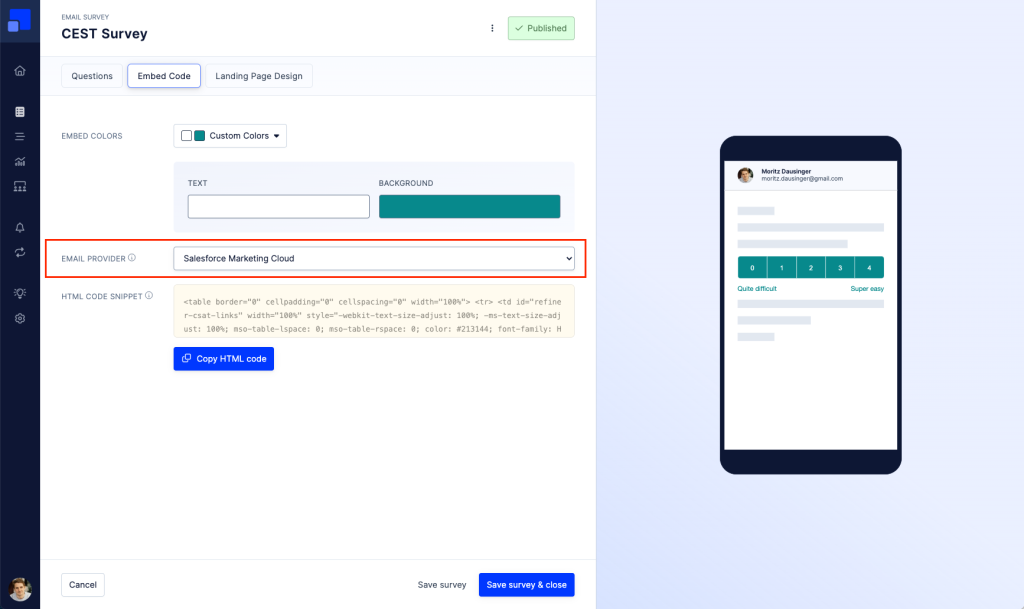 You can choose to customize the colors of your survey so that it fits nicely with your email template in Salesforce.
On the right side of the screen you'll find a quick preview of your survey. As you can see, the first question of your survey will be rendered right inside your email.
Finally, click on "Copy HTML code" to copy the embed code into your clipbloard.
Embed surveys in Salesforce Marketing Cloud emails
You can use your survey embed code in any email template in Salesforce Marketing Cloud. When editing your HTML email in ActiveCampaign, paste your survey code in your template.
The survey embed code provided by Refiner already includes Personalization Strings which will add the recipient's email address to all survey links. That way, your recipients are automatically identified when responding to a survey.