We are thrilled to announce the beta launch of our new Salesforce data sync integration. The integration allows you to update or create records in Salesforce with survey response data collected by Refiner.
The integration opens up countless exciting use cases. For example, you can sync customer satisfaction ratings (NPS or CSAT) to existing contact records in your Salesforce account. Or you can create new records – for example a note or task – when a user responded to a survey in a certain way.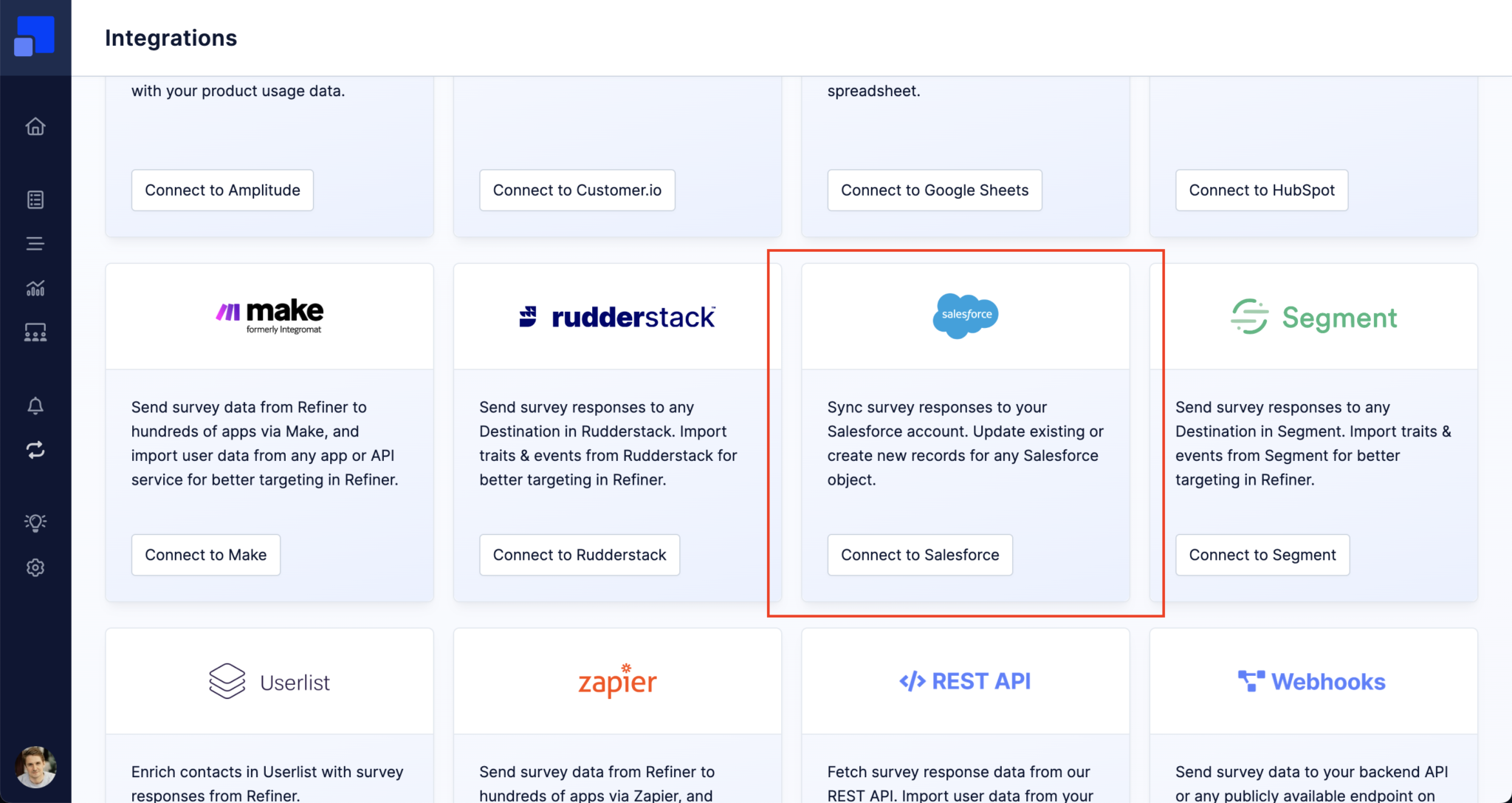 The data integration perfectly complements our existing Salesforce email survey. The two together allow you to send surveys with Salesforce, capture survey responses, and then sync collected response data back to Salesforce.