Are you considering improving your customer success? Wondering which software and tools to use?
You know, I absolutely love how Forbes opened their article: Customer Success: The Best Kept Secret of Hyper-Growth Startups
They said, "Customer success is where 90% of the revenue is."
It's hard not to agree with it. For SaaS companies that run on the subscription model, 90% of the revenue is closely tied to customer success. Because let's face it, if you focus on customer success, you'll boost retention and minimize churn.
It's that simple, isn't it?
The problem – How do you implement customer success? What tools do you use?
Well, that's what you'll find out in this post. I'll show you ten absolutely amazing customer success tools to try.
Before we get to all that, though, let's cover some basics
What Is Customer Success, Specifically?
Customer success is a set of strategies to ensure that customers get the most out of your SaaS and achieve their desired outcome with it.
Because of that, customer success encompasses many areas of your SaaS. Implementing customer success often includes anticipating customer needs, problems, and questions and proactively providing appropriate solutions and answers.
Here's a quick example to illustrate this. The chances are that customers have to set up your product first before they start using it. Now, the task might seem childishly simple to some. But there will be customers who might feel overwhelmed by the different options and settings. Some might not understand the process or even realize that, for the app to work, they need to do something first.
So, the simplest way to help them out is to create a startup guide or set up tooltips that introduce different options in the interface.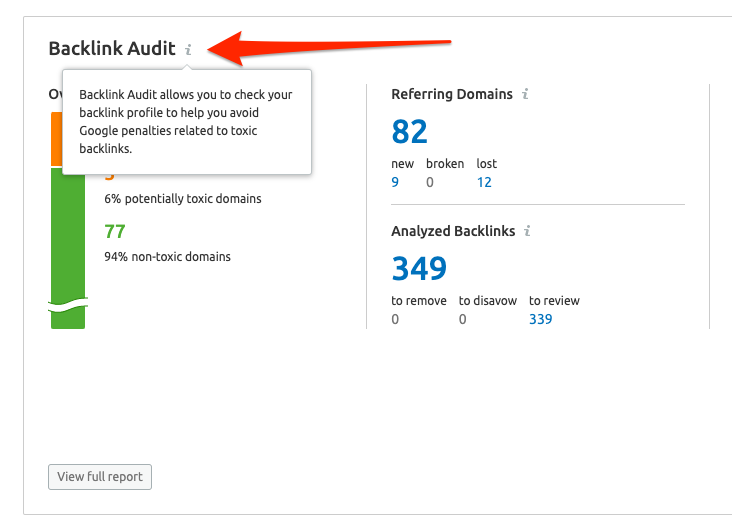 Simple proactive customer service like this will lead to a better customer experience, which will lead to customer happiness and loyalty.
So, What is Customer Success Software, Then?
Customer success platforms help users succeed with a SaaS product, simply.
An ideal customer success software would include all the functionalities of:
A user onboarding tool,
Customer feedback software,
Customer support software (live chat, phone support, help tickets, video chat),
Customer health monitoring software,
An analytics software,
Churn-reduction software,
A CRM, and more.
Having said that, there's no all-in-one customer success software. Instead, various tools help you implement different aspects of customer success.
And here are the ten absolutely best of them.
Top 10 Customer Success Software For SaaS
Part I. Customer Feedback Software
The first step to customer success is understanding customer needs and expectations. And the best way to know your customers' needs accurately is by asking them. Therefore, start your customer success journey by proactively collecting customer feedback.
You can understand customer sentiments by sending CSAT, NPS, or CES surveys, whichever best fits the context.
For example, you can ask a CES (customer effort score) survey question like "How easy it was to set up [Product]" after a customer finishes with the setup process. Then, you can take action based on their answer. For instance, if they found the setup process challenging, you can add a setup guide.
1. Refiner
Built for modern SaaS companies, Refiner (disclaimer: it's our tool) helps you quickly create and send micro surveys to all or a segment of your users.
You can create all three popular surveys for customer success – CSAT (customer satisfaction), NPS (net promoter score), and CES (customer effort score). Besides, you can use Refiner for growth marketing, user research, product management, and more.
Key Features
Multiple channel support: You can send Refiner-generated surveys via email, in-app widget, or survey pages.
Analysis: Analyze survey results in-depth with Refiner reporting and segmentation features.
Notifications: Get survey results sent to your email and Slack channel so you can take action immediately.
Integrations: Send survey results to your favorite tools. We integrate with Zapier, MixPanel, Google Sheets, AirTable, Hubspot, Customer.io, and more.
Pricing
7-day free trial
Essentials: $49/month
Growth: $129/month
Enterprise: Custom package.
Part II. Customer Service Software
Because customer success is a lot about proactively helping users, customer service software is a must. It will enable your team to help customers at every phase, from onboarding to account cancellation.
2. HelpScout
HelpScout has many features to offer: live chat, inbox management, in-app messaging, and more. But I recommend it specifically for the Knowledge Base feature.
You can quickly create a help center with articles and answers to commonly asked questions and enable customers with self-servicing. Not only does it eliminate customers' frustration to open a support ticket and wait for the answer, but it also saves your agents time. According to HelpScout, you'll reduce support volume by at least 20%.
Key Features
Shared inbox: Collaborate with teammates and manage all email support requests from a shared inbox.
Knowledge base: Create a help center and display answers everywhere (through beacon, popover, sidebar, live chat, etc.)
Live chat: Chat with customers through a live chat window in real-time.
Reporting: See reports of chat, email, and phone conversations.
Pricing
15-day free trial. Annual plan costs:
Standard: $20/user/month
Plus: $35/user/month
Custom
3. Social Intents
If you already have a knowledge base and email support for your SaaS, you can probably skip HelpScout, especially if you just want to add live chat for customer success.
For just the live chat, Social Intents is a good option. It lets your team chat from internal communications platforms they likely already spend most of their time on – Slack or MS Teams. All your help agents can collaborate over specific channels, and the most suitable agent can pick up the chat. Overall, it makes live chatting efficient.
Key Features
Custom chat widget: Use custom colors, personalized text, default responses, and different styles for your chatbox.
Canned responses: Send pre-written replies to respond fast and save time.
Chatbots: Create a chatbot to engage and answer FAQs of your customers.
Unlimited agents: Anyone from your team can start chatting on the same plan, except the base plan.
Pricing
14-day free trial
Starter: $29/month
Basic: $49/month
Pro: $99/month
Business: $199/month
4. Upscope
Upscope is a no-download, interactive screen sharing software for customer success teams. When customers can't understand instructions through the typical communication channel (chat, phone call, email), your agent can take control of the customer's screen, co-browse with them, and fix their issues.
Key Features
No download: Your customer won't need to take the inconvenience of downloading something like TeamViewer.
Secure: The access is limited to the website, the user can mask sensitive fields, and SSL is enabled by default.
Interactive: Draw, click, point and scroll on the user's screen.
Live chat integrations: Seamlessly go from live chat to user's screen with Upscope's integrations with top live chat tools – Intercom, ZenDesk, LiveChat, and more.
Pricing
14-day free trial. Annual plans:
Basic: $15/agent/month
Startup: $19.17/agent/month
Business: $30/agent/month
5. CloudTalk
If your customer success team handles phone support internally, CloudTalk is the app you need. It's a call center software that makes call workflow more efficient.
Key Features
Voice features: Use toll-free numbers, port your number to CloudTalk, create customized call queues, create automated personalized greetings, do conference calls, save call recording, and more.
Call routing: Distribute calls using a workflow design that routes the call based on agent skills and client preferences.
Efficiency: Save time with features like click to call, power dialer, call tagging, transfer, campaigns, etc.
Integrations: Integrate with other tools for an efficient workflow. For example, send call activities directly to your CRM.
Pricing
14-day free trial. Annual plans:
Starter: $20/user/month
Essential: $25/user/month
Expert: $40/user/month
Part III. Customer Health Monitoring Tools
Customer health monitoring tools enable you to see the future with a customer. Well, kind of. These tools measure the customer health score – a metric used by customer success teams to determine whether a customer is healthy or at-risk.
The customer health score considers a lot of factors like:
Product usage
Usage of particular features
Number of renewals
Number of upsells and cross-sells the customer bought
Customer feedback, etc.
Then, you'll see a score between 0-100:
0-35: Requires attention (Take action to retain)
35-70: Take notice (Delight to improve customer satisfaction)
70-100: Doing well (upsell if there's an opportunity)
6. Akita
Akita packs a lot of customer success features for SaaS, including task management, renewals, onboarding, retention, and customer health.
It scores customer health and notifies you to take action when a customer is likely to churn or ripe for upselling. In fact, you can automate customer success workflows and take relevant action based on danger levels without wasting any time. For example, to reduce churn, you can remind users of a specific feature in their plan that they haven't used but can help them succeed with your SaaS.
Key Features
Actionable alerts: Receive customer health alerts right in your inbox.
Customer segmentation: Create powerful segments to tailor your customer success efforts.
Workflow triggers: Automate your customer success workflows by defining a set of actions for a segment of customers.
Pricing
The annual plan starts at $154/month
Part IV. Analytics tools
Collecting data on customer engagement is essential to improving customer experience and retaining them. An analytics tool meant to track customer success collects information of each user at different touch points across the website and SaaS product. Further, it analyzes all data to generate reports with actionable insights.
7. MixPanel
Mixpanel is an analytics platform to track customers' data across the web as well as Android and iOS apps. It gives insights into conversions, drop-offs, active usage, retention drivers, customer health, and more.
With its reports, you can pinpoint precisely where and reasons why potential users are not converting. It also analyzes how customers use your SaaS to see what's most important to them objectively. Plus, the reports also show the driving factor for retentions and drop-offs.
Key Features
Behavioral analytics: Measure all the actions users take after they sign up with you.
Segmentation: Segment users based on any attribute or action to gather insights.
Group analytics: Calculate metrics at the company or account level
Integrations: Integrate with 50+ platforms like AWS for its data warehouse, Apptimize for A/B testing, etc.
Pricing
Free
Growth: From $25/month
Enterprise
8. ChartMogul
Another tool to analyze data and see patterns is ChartMogul. Primarily, it displays the revenue metrics in the form of MRR, ARR, LTV, churn, and more. But dig in deeper with its segmentation feature, and you'll find insights on driving factors for retention and ways to optimize your business.
Key Features
Simple UI: See all important SaaS metrics at a glance with its simple, graph-based interface.
Integrations: Integrate ChartMogul with Zendesk, Intercom, Slack, Zapier, Segment, and more.
Pricing
Launch: $0/month
Scale: $100/month
Volume: Starting at $15k/year
PART V. Churn-reduction Software
All the above-listed types of software enable your customer success manager to take actions that reduce the churn rate.
In contrast, these tools solely focus on about-to-leave customers and try to retain them:
9. Brightback
As soon as the customer clicks on "cancel subscription," Brightback starts its magic. It shows dynamic offers based on set parameters to retain customers. For example, you can show a discount popup, a chat request from the customer success manager asking to chat and see if they can resolve the issue, etc.
Besides, Brightback also collects leaving customers' reasons to cancel the subscription. You can use that data to eliminate those reasons and reduce future churn.
Key Features
Offer library: Show customers offers across six categories: pauses, discounts, plan changes, extensions, feedback, and support & training.
Integrations: Integrate with your billing and customer tools – Recurly, ChargeBee, Segment, Slack, etc.
Pricing
Essentials: $250/month
Performance: $1000/month
Enterprise: Custom
10. Churn Buster
Expired credit cards, payment processor problems, and false fraud detection account for a lot of involuntary customer churn.
Churn Buster tries to recover customers that dropped because of payment failures. It does so by first retrying payments (which has 21% success on average) and then sending outreach emails or SMSs asking customers to update card details.
Key Features
Done-for-you email campaigns: Churn Buster has done-for-you email campaigns that you can customize per your brand.
Frictionless card updates: The link to update card details (in the email or SMS) doesn't require the customer to log in.
Pricing
Starts at $89/month (for up to $50k MRR) and increases based on MRR.
And there you have it…
Ten absolutely amazing customer success platforms to try in your SaaS.
What's left is to go and check them all out.
Good luck.