A simple yet effective method to fine tune the survey experience of your users is to exclude certain locations of your app from your survey campaign.
This can easily be done by defining a set of page URLs where a survey should never be shown, even though a user would be eligible to see the survey. For example, you can decide to never show a survey in the billing section of your SaaS app.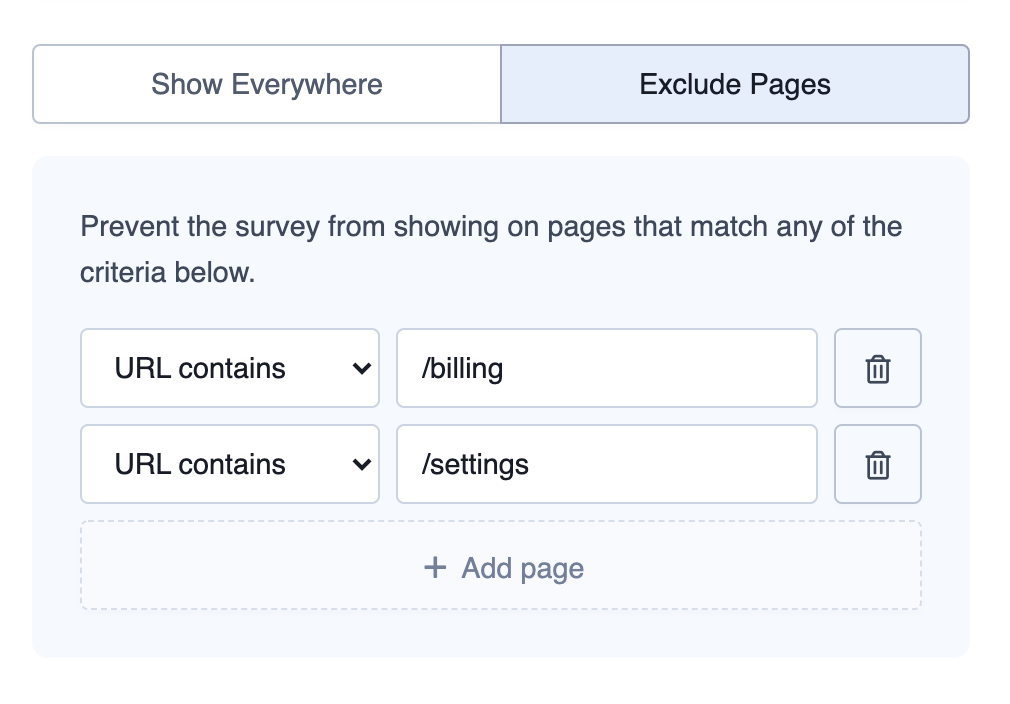 The option to exclude pages works independently from our Page Visit trigger, which you can use to launch a survey on certain pages. You can combine the page exclusion logic with any launch trigger and targeting options.