In-App Microsurvey Widgets
Our micro-survey widgets are the ideal choice if you want to survey SaaS users while they are using your product.
In addition, you can also use our widgets to survey anonymous traffic on your marketing website.
Before we dive into how to create, customize and launch microsurveys in your web app or website, let's talk a bit about them first.
What is a Microsurvey?
Micro surveys are surveys that can be completed with only a few clicks. They are usually embedded in a website or shown as a popup survey. They are also commonly referred to as "survey widgets" or "user surveys".
Micro surveys can be used for a variety of use-cases. For example tracking customer satisfaction, market research, as well product feature research.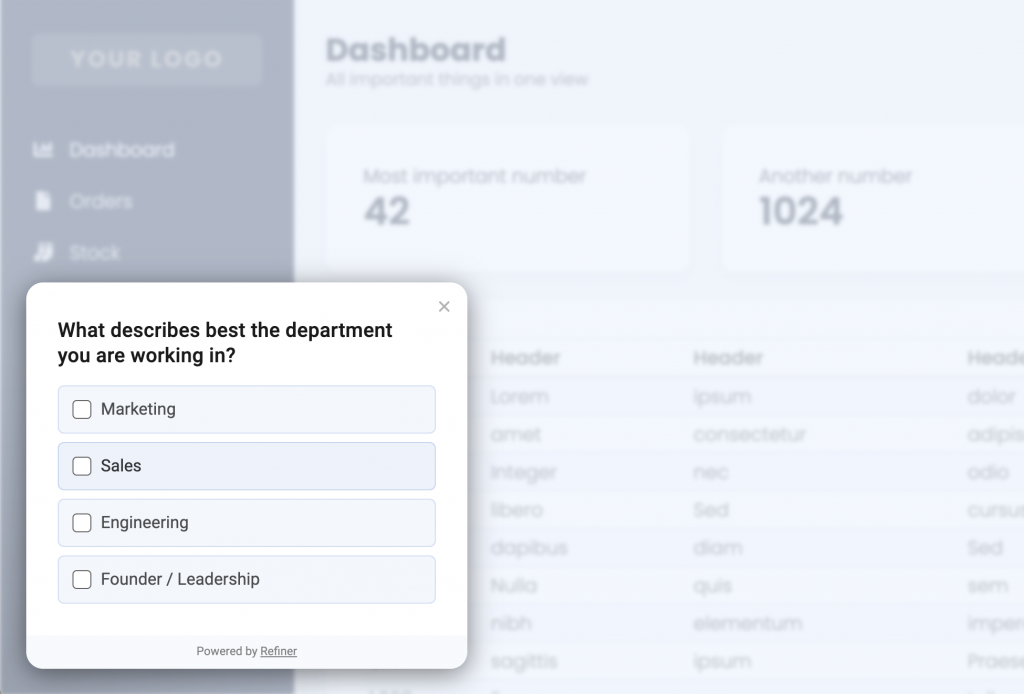 As the word "micro" suggests, they are usually composed of only one or two questions.
At Refiner, we usually recommend that a micro survey should not contain more than 2-3 steps. This is important to keep in mind because each additional question you'll see slightly lower completion rates.