Refiner is a survey solution built from the ground up to meet the needs of ambitious SaaS companies. As such, we support a variety of popular survey use-cases, such as Customer Satisfaction, Product Research, User Research, and many more.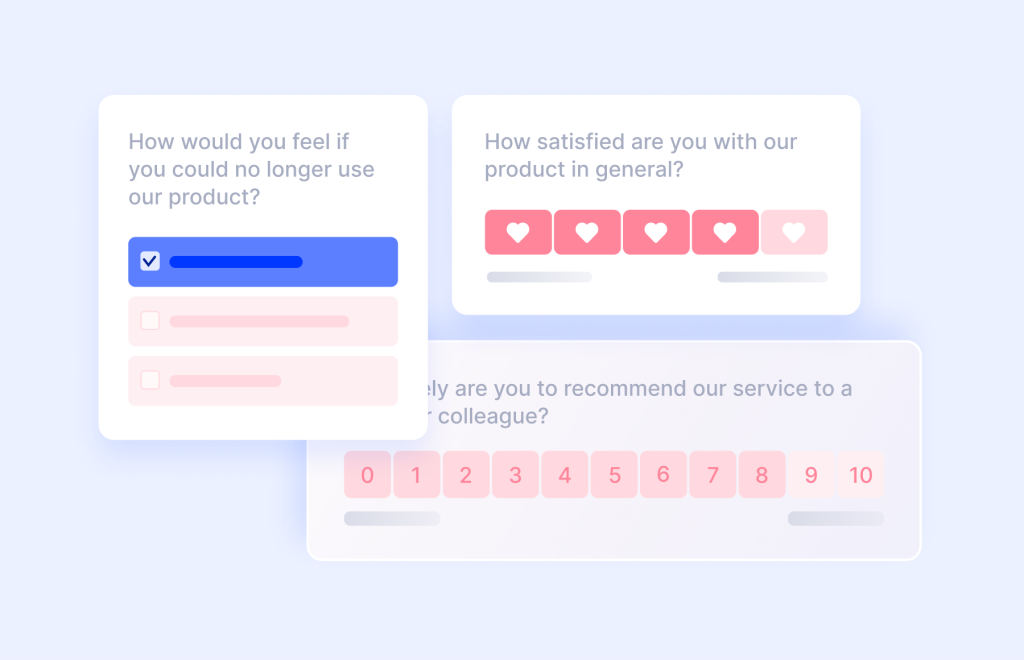 Most of our customers stick to certain popular survey types. For example Net Promoter Score (NPS), Customer Satisfaction (CSAT), Customer Effort Survey (CES) or Product Market Fit (PMF), Growth Marketing, User Research or Product Management surveys.
When creating a new survey, you'll find a ready-to-use survey templates covering all of the use-cases mentioned above.
However, there is really no limitation in terms of what kind of survey you can launch. In fact, Refiner lets you tweak every aspect of your survey and you can also choose to build your own custom surveys from scratch.