Getting the design of your Micro Survey widget right is a critical step when launching a survey campaign.
In fact, designing your survey is not just about providing a great experience to the users who will fill it out.
A well designed survey that matches your brand will above all increase completion rates and will yield to more accurate responses.
Refiner offers various design options as you can see in the screenshot below.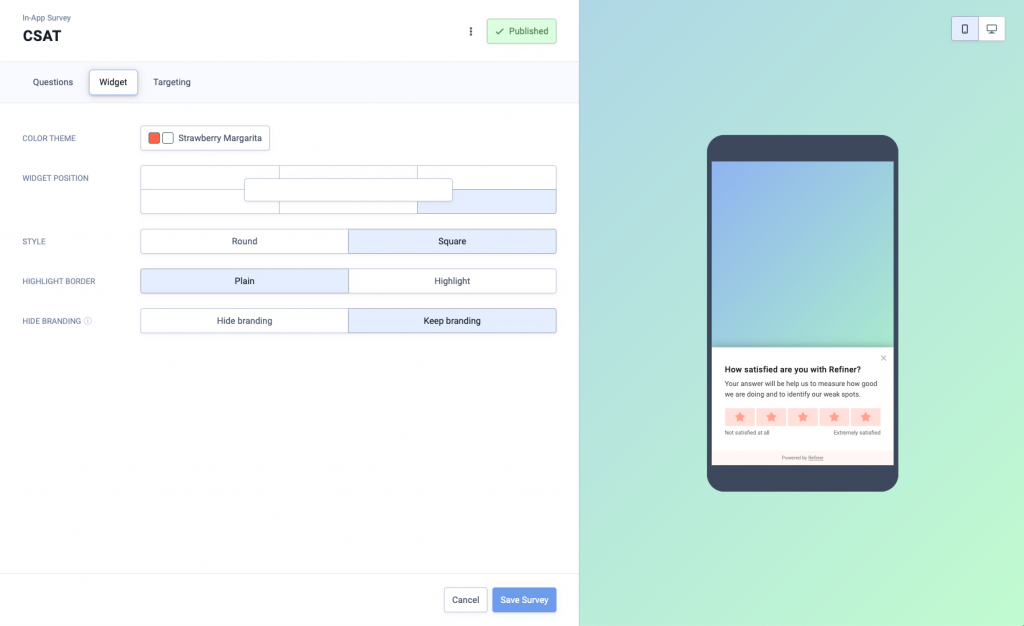 Choosing the right colors
To get started quickly, Refiner lets you choose from a list of color themes. Obviously you can also assemble your own custom theme that matches the colors of your brand.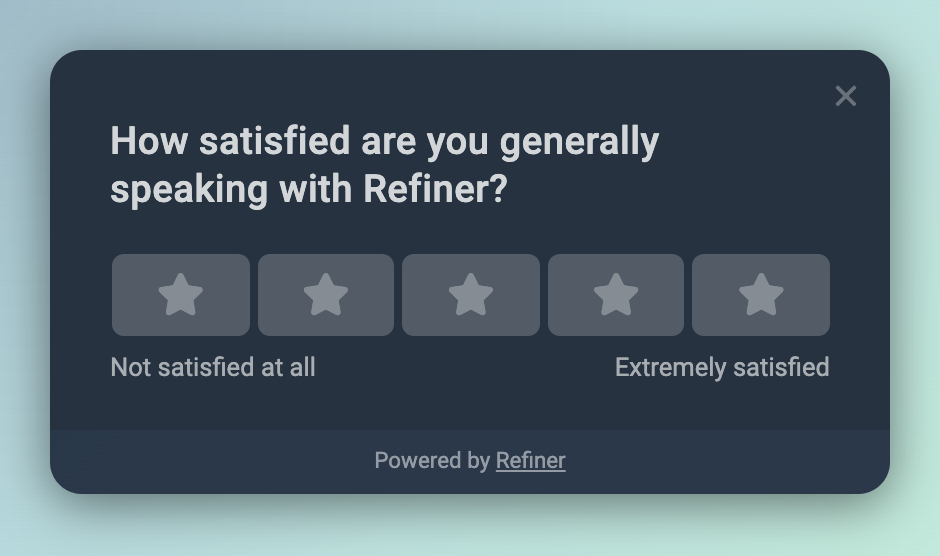 Depending on the brightness of your colors, Refiner will automatically set the text color of your widget either to Black or White.
This mechanism ensures that your survey widget has enough contrast between text and background elements and that your survey is easy to read.