Refiner comes with ready-to-use templates for all popular microsurvey use-cases.
Using a template allows you to create a new survey with a couple of clicks only. After choosing your template, you can customize every aspect of your survey to meet your needs. You can also create a survey entirely from scratch.
Clicking on a template will launch a preview of the survey on the right side of the screen. You can click through the survey preview to get a better understanding of the questions.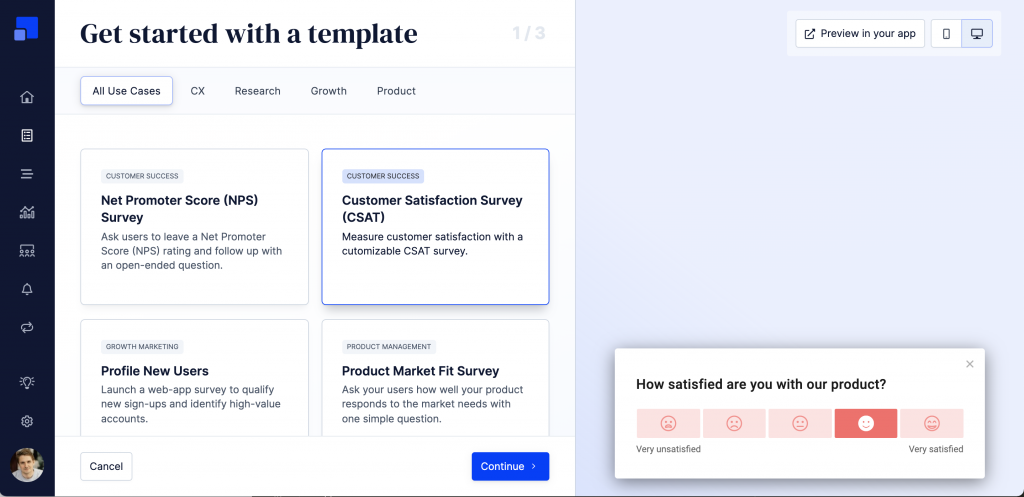 Our survey templates are grouped into four different use-case groups:
Customer Experience (CX)
User Research

Uncover Strengths And Weaknesses
Customer Churn Survey
Missed Trial Conversion Survey

Growth Marketing

Profile New Users
Marketing Attribution Survey
Show In-App Call To Action (CTA)
Identify Upsell Opportunities

Product Research

Product Feature Research
Product Roadmap Prioritization Survey
Once you found a template that suits your use-case, click "Continue" to choose how and where you want to survey your users.