How to send surveys with Hubspot?
Hubspot has its own built-in survey tool allowing you to collect customer feedback with surveys (e.g. CSAT surveys) from your Hubspot contacts. As one would expect, their tool works seamlessly but has a couple of limitations compared to the Refiner survey platform.
Luckily, it's possible to send Refiner surveys through Hubspot in just a few clicks. On this page, we'll cover how to create embed a Refiner survey into a Hubspot email campaign.
In a nutshell, Refiner lets you generate a code snippet for your survey which you can embed in any Hubspot email campaign.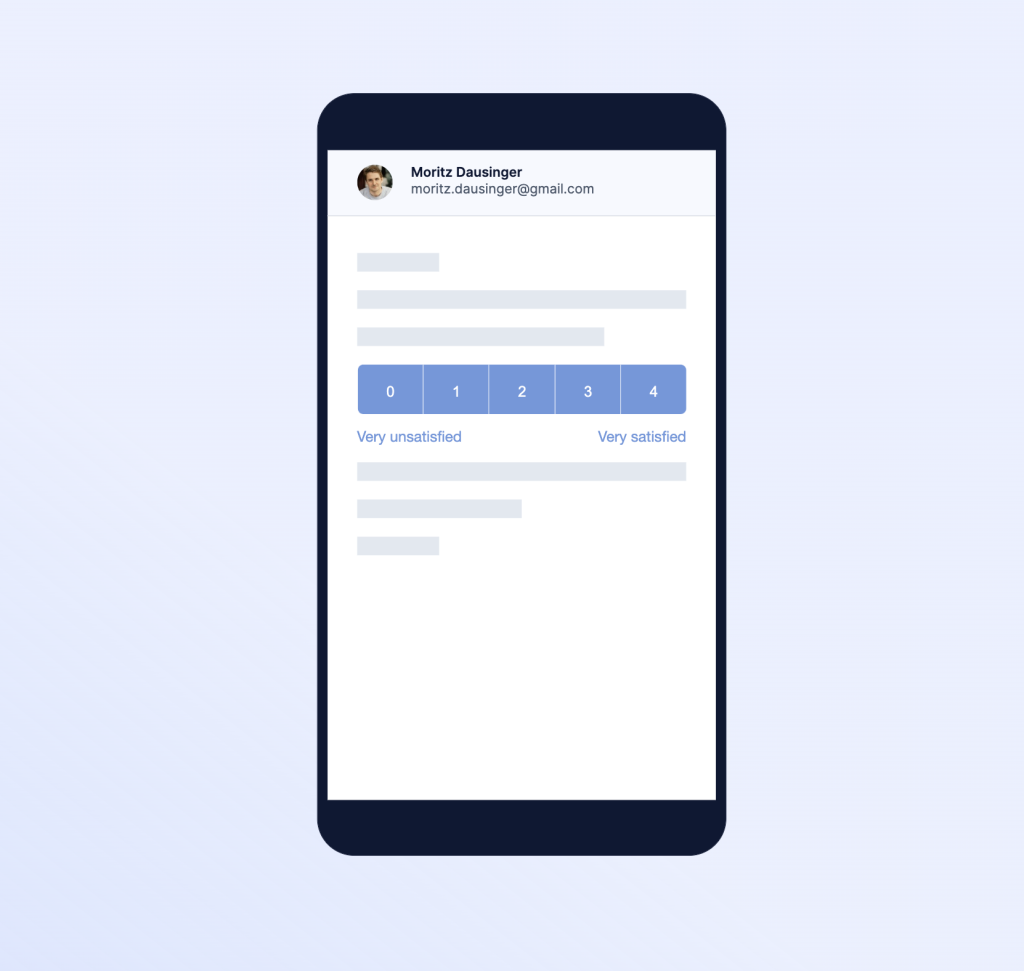 While the first question of the survey will appear right inside the email, all follow-up question are answered on a dedicated survey landing page.
Refiner collects data right from the first click of the user which will ensure high response rates.
Generate a Survey Embed Code for Hubspot
When building your survey with Refiner, navigate to the "Embed Code" tab and choose Hubspot from the list of supported providers.
Selecting Hubspot as the service provider automatically adds personalization tags to the code snippet. The purpose of the personalization tags are to automatically identify recipients and link survey responses to contact in your Hubspot account. Hubspot automatically replaces the tags with real contact data when sending the email.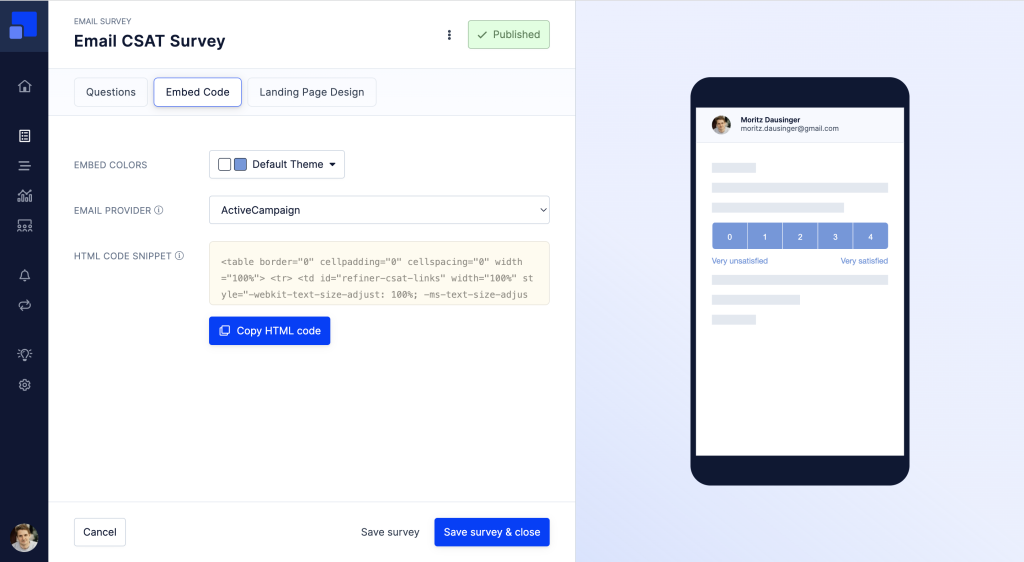 You can choose to customize the colors of your survey so that it fits nicely with your email template in Hubspot.
On the right side of the screen you'll find a quick preview of your survey.
Finally, click on "Copy HTML code" to copy the embed code into your clipbloard.
Embed survey code in Hubspot campaign email
You can use your survey embed code in any custom coded email in your Hubspot account. When you edit the template, locate the position where you want to add your survey and paste the code provided by Refiner.